5 Best Practices for Starting and Running an E-Commerce Business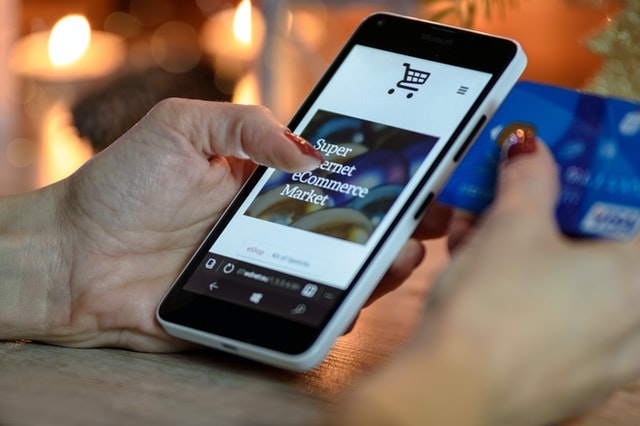 By 2021, retail e-commerce sales are estimated to reach $4.9 trillion worldwide. Starting an e-commerce business can be both rewarding and lucrative, but it can also be pretty challenging. You have to manage all of the different aspects of the business, such as marketing, operations, and sales. As an e-commerce business owner, you have to wear many hats and determine ways to help keep your company safe from potential threats.
1. Create a Business Plan
The first thing you should do is write up a business plan that outlines the business summary, goals, and objectives. It should also include your mission statement and plans for how you'll operate the business. Other sections of your business plan might include:
Market analysis
Competitor analysis
Industry analysis
Organizational structure
Key operations
Management
Core strategies
Keys to success
Financial needs
If you don't want to write a business plan from scratch, find a business plan template online. Or find a book that can help guide you through the process.
2. Create a Marketing Plan
A solid marketing plan is critical on the path to profitability. A marketing plan details how you'll go about spreading awareness about your business. How will you draw in potential customers? Social media? Paid advertisements? Blogging? These are just a few of the solid options when it comes to marketing your e-commerce business and it's best to look into the many different ways to do it before diving in.
3. Stay Safe Online
Running a business that's completely online means you have to do your due diligence when it comes to making sure your private information (and your customers' private information) stays private. The best way to ensure your private company data is protected is to use identity theft protection services. For example, LifeLock offers an easy way to get started and protect your business' information. Look for deals on LifeLock, which can give you up to 25 percent off of your first year.
4. Decide Whether You'll Dropship Your Products
E-commerce businesses like yours have the option to process and ship orders yourself or hire someone else to do it for you. Dropshipping means you never have to worry about touching a single product — unless, of course, you're making the products yourself. But if you aren't, you can order products from a third party and have them shipped directly to the customer. With a dropshipping business model, you don't have to worry about ordering too much inventory or wondering where to store it. Shopify is used by thousands of e-commerce business owners to dropship products to their customers.
5. Automate as Much as You Can
Running a business is hard and keeping up with each and every customer can be a daunting task no one wants to take responsibility for. But with a customer relationship management (CRM) program, you can take your customer service game to the next level. A CRM can help you keep track of where your customers are in the buying journey so that your sales reps know how to help them and get them closer to the sale. Automating customer service, as well as other aspects of the business can give you more freedom to handle other tasks and ensure your customers get a seamless customer experience.
Starting Your E-Commerce Business
Starting and operating an e-commerce business can be fulfilling, offering a sense of freedom that a traditional job typically can't. If you're considering starting an e-commerce business, use the above as a guide to ensure your success. From writing a business plan and creating a marketing plan to finding ways to stay safe online and automating different aspects of your business, following the above best practices for e-commerce businesses can set you down the right path.