5 Signs Your Startup Will Fail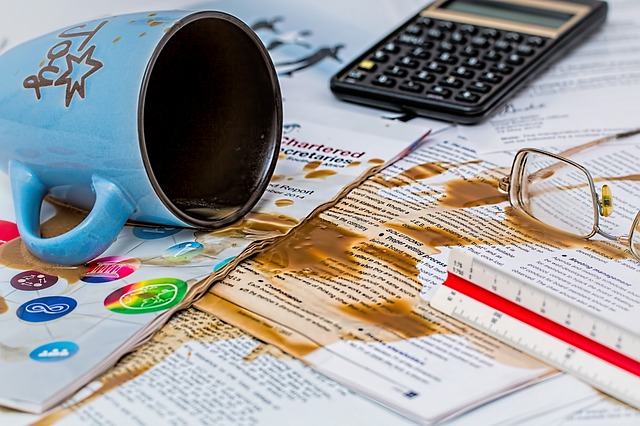 Creating a new business can be a very scary thing. According to statistics from the Small Business Administration, half of all startups fail in the first 5 years, and two thirds fail after 10 years. That's very steep odds against your startup.
So how do you know if your startup will fail? It requires being able to diagnose your business like a sick person. Here are 5 symptoms of a startup business that will fail.
1. You Lack the Proper Knowledge
When you started your business, you were the only employee. You're an expert in what your business does, but are you an expert in running a business?
This is one of the most common mistakes of startups. They adapt a "learn as you go" attitude to business management and hope for the best.
Successful business owners are the ones that are constantly learning how to improve every aspect of their business. They are constantly reading blogs on leadership, business management, finances and growth. If you are improving yourself, you are improving your business.
If you feel like you lack the proper education in running a business, go back to school. Many colleges offer online MBA programs that will work with your schedule and give you the knowledge and skills you need. Some schools even specialize in certain aspects of business like finance, construction management, and managing supply chains.
2. You aren't Innovating your Business
"Innovation" is a word that gets thrown around very casually in the business world. We hear about how Google, Apple, Disney and others are innovational companies, yet nobody really explains what it means to innovate.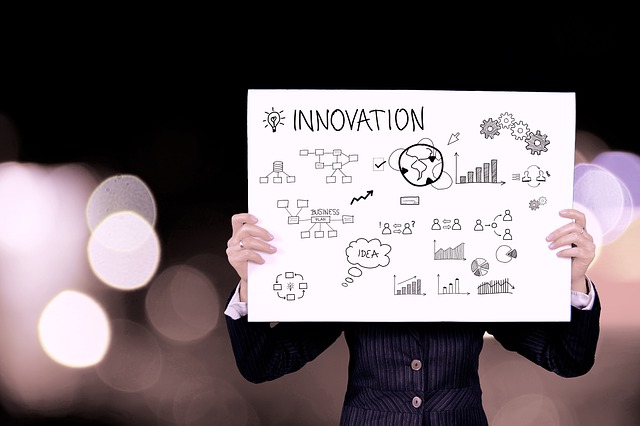 So how do you "innovate?" It obviously isn't an easy process, but unlocking it can make your business extremely successful. If you aren't constantly making new ideas, holding brainstorm sessions, and trying new things, you won't innovate your business.
Coming up with the next big game changer also isn't a one time act. Industry innovators work tirelessly creating ideas, trying them out, doing research and doing it all over again.
Suzanne Piotowski, a professor at Rutgers University, identified 5 behaviors of innovators. They are:
Observing
Questioning
Experimenting
Networking
Associating
Start adopting these behaviors into your daily habits and don't be afraid to change your business appropriately.
3. You aren't Unique
Let's face it. There is somebody that does same exact thing you do, maybe even better than you do, for a similar amount of money. That's just how the free market works. Businesses will always have competition.
So what makes you special? How do you stand out among the hundreds of other businesses?
If you can't give an answer in under 5 seconds, you have a problem. What makes you unique eventually becomes what your business is known for.
For example, tons of businesses claim to have great customer service, so simply saying you have great customer service isn't enough. You have to prove how great you are. Zappos, a business known for customer service, has tons of stories in the news of customer support staff going above and beyond. They send flowers to sick customers, hand deliver product and accept all returns, no questions asked.
Look what your market demands of your business and make yourself unique from the competition. Go above and beyond what others are doing and people will start to notice.
4. High Turnover Rate of Employees
How do you expect to keep customer loyalty if your employees aren't loyal to your business? If you are finding it difficult to keep your operation staffed, that is a huge red flag! Not only are you losing money every time you have to train a new employee, but your quality of work dips also.
Having highly skilled and motivated workers are a must for any start up, so try to identify why you are losing employees. Are you hiring the wrong workers, do you have a bad work culture, or are you not paying them enough?
Next time you are looking to hire, focus your approach. Don't just put out blind ads online, do some networking of your own. Find the right employee and do whatever you can to keep them.
5. Low Sales
Of course if your sales are dipping, there is a problem. This is kinda a duh moment, but still a key element. Now don't panic if you see a slight dip occasionally, but when you see a constant decline, it requires attention.
Along with low sales though, you need to identify what is causing the sales to shift. Simply hoping that it will fix itself is just asking to fail. Start analyzing what happened and brainstorm what to do to fix it. Did a competitor change something to attract your target market? Are your products quality slipping? Is there something wrong with your marketing approach? Identify the problem and take steps to fix it. Keep an eye on available metrics like sales and website traffic to try and find what works.
Frequently check on the status of your business with these 5 symptoms. If you ever feel like your business has a problem, take the necessary steps to correct it.
Is there a sign we missed? Is there something you can do to keep your business flourishing? Let us know in the comments below.
Would you like to receive similar articles by email?