5 Smart Ways to Recognize a Winning Entrepreneur Worth Investing In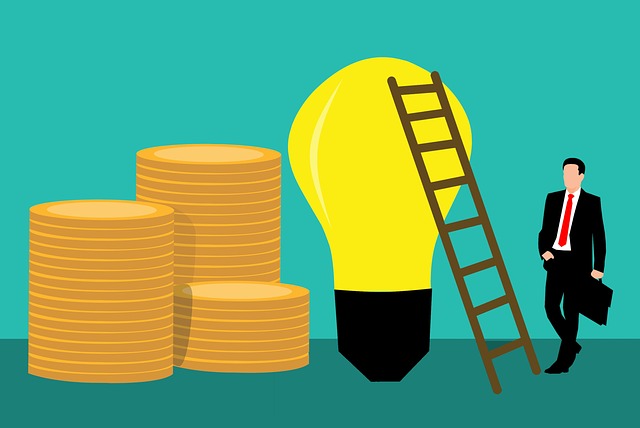 There are tons of entrepreneurs these days, spurred on by the success of TV shows like Shark Tank. It seems nobody wants to work for others anymore. With so many people actively building businesses, it's not always obvious which investments are best.
It Takes New Ideas to Make Money
Investing in a new idea offers potentially high returns. "Me-too" style businesses can make money, but they face enormous levels of competition. If you're looking for a business model to invest money in, it should have a high return and be unique enough to repel competition. This investment fact is why the famous investment "sharks" on TV always want to know if there's a patent involved. If an entrepreneur owns a process or product idea, it means they face greatly-diminished competition.
Is the Market Large Enough to Support Sustainable Revenues?
One significant danger of finding "niche" business ideas is that the market may be too small to earn revenues. There's probably a reason other savvy operators are not exploiting the concept. It's possible they overlooked it, but there might be a more troubling issue. Great entrepreneurs are skilled at researching all the facts. If you plan on investing in a business model, demand to see the research and ask as many questions as possible. Make sure that you and the founder are not missing essential details that might affect long-term profitability.
Paying for research or contacting a consultant may be worth it, depending on the size of the capital request. If it's a significant enough sum, it's worth investigating as thoroughly as possible. You won't have a chance to get your money back on a poor decision, so be cautious and act slowly.
What Are the Startup Costs?
Before investing, it's crucial to understand how your money will help the enterprise reach its objectives. If the founder plans on buying fancy office furniture instead of investing in new equipment, you'll have a problem on your hands. That's why it's essential to ensure there's a sound business model behind the madness, even if the event of a new "category killer" product. Startups tend to run very high-cost structures, especially in the earliest stages of development. Will the funds from initial investors be enough to sustain operations?
Most startups will end up going through multiple rounds of valuations and will need additional capital. As an early investor, it's crucial to have an exit plan when the scalability needs of the enterprise evolve. What matters for backers is getting out at the best time with a healthy profit. Set careful objectives about your investment, especially as it relates to the timing of the exit. You probably don't want to deal with the day to day operations, so getting a rapid return is the best bet.
Is There an Edge over the Competition?
It's imperative that the entrepreneur you invest in has a grasp on the competition. There are many players in nearly every segment, and each of them will impact an enterprise. If there are too many low-cost competitors, expect a lot of pressure on margins. If one of them offers much better quality at a higher price, it will affect sales. That's why understanding the landscape and how the product or service fits into the scene matters.
IIt doesn't take patents to gain an edge. Consider that pricing, positioning, and product quality also matter to consumers. It's possible to excel in any of those areas to gain a leg up against rivals. Sometimes it's best to focus on doing one thing exceptionally well.
Never Ignore Intangibles
Check out business opportunities Melbourne, and you'll discover quite a few up and coming entrepreneurs. You must research their plans and offer advice and capital if you think they have what it takes to succeed. It's always a good idea to see the founder in action. They are going to need to be able to deal with a wide variety to grow their enterprise. Without an outgoing personality and a focused mindset, the job of raising visibility and capital is impossible. If you're banking on this investment succeeding, you'll need inspired confidence in the entrepreneur.
Entrepreneurs these days need enthusiasm and stamina. There will be many times when they don't feel like "cheerleading" their products, but they'll have to anyway. It's a grueling road, but some people are born for the task. If you're fortunate enough to find someone like that to back, your job as an investor becomes much more comfortable. Consider the most crucial qualities possessed by a great startup founder:
An eye towards the future.
A quintessential self-starter with a plan and the action to back it fully.
Charisma and personality skills.
A business mind when it comes to practical matters.
When an individual has all of these qualities, it's likely they'll develop the mindset necessary to achieve success. Businesses can't improve in a short timespan. It requires consistent effort through some growth phases to get anywhere. Sometimes entrepreneurial people tend to be jumpy and have a hard time keeping their eyes on the goal right in front of them. As an investor, you may have to offer wise counsel from time to time. If the founder is not receptive to criticism, it's possible a rift can develop.
Raising money changes relationships and adds stress to business people. The capital is a requirement of eventual success but accumulating it for growth is a time-consuming prospect. That's why it may be necessary to decide in advance how long the entrepreneur will stay with the company. A small majority of "idea people" are good at managing business operations. They are into big ideas but don't love the details enough to stick around. You need to know what the plan is before you sink your life's savings into the scheme.
It's a fantastic time to invest in startups. It's worth exploring your options to see what's available for you, especially in the local area. There are tons and tons of talented people who seek capital.