5 Tips on Giving Impressive Corporate Gifts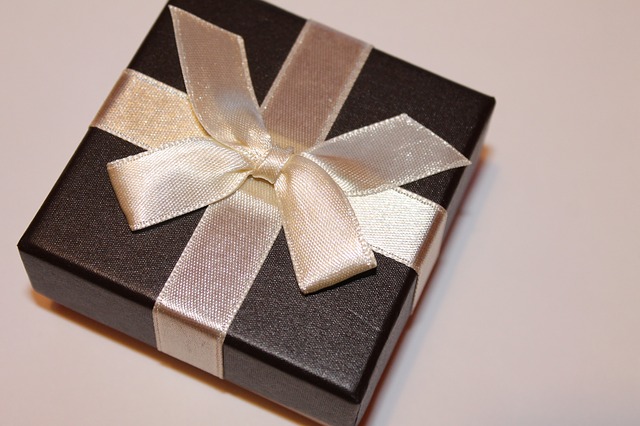 As the holiday season approaches, many businesses will be considering the best ways to give corporate gifts that both strengthen business relationships and show partners, clients, employees, and customers how much they care about their hard work and service. Fortunately, there are many ways to give perfect gifts to the special people in your life in a way that shows how much you care, and with the right attitude and a bit of thoughtfulness, the right gift will be remembered by your colleagues for years to come. Giving gifts is one of the greatest parts of the holiday season, and here are just a few ways to send an impressive present that will have the people in your life enjoying a truly special holiday. And that is holiday gift giving done right!
1. Find a Client's or Colleague's Passion
When choosing a gift for an individual person, it's often a great first step to find out more about what the receiver is truly passionate about in life. If you know that your colleague or client has a favorite musician or sports team, for example, the perfect gift might just be easy to come up with. A special edition of an album or signed sports jacket can be great gifts for the music or sports fan in your life, for example, and for people who love particular television shows or movies or have a favorite pet, finding customized memorabilia such as mugs or t-shirts that fit well with their interest can really make for a great gift. Clients and coworkers will not only appreciate the thoughtfulness of a gift custom-tailored to their passion in life, they'll also enjoy the fact that you took the time to truly understand the things that are particularly meaningful them. When we show others that we truly understand why their interests are important, we can rest assured that we're creating business bonds with colleagues that will truly last a lifetime and, and we will be building great friendships to boot.
2. Find Something Unique
Sometimes, one of the key components of a truly great gift for business associates is that it is unique and unexpected. Gift certificates to movie chains or restaurants are a great way to ensure that recipients will have a fantastic time with their family and friends, and gift certificates to a client's favorite store or coffee shop can truly set the tone for a magical season. For individuals who want to add a personalized touch to the presents they'll be giving, excellent companies such as BrandMe Promotional Products and others can help create a personalized set of gifts with unique design and high-quality craftsmanship. Whether you're customizing durable outdoor gear, stylish sports apparel, or winning accessories such as mugs or wine openers with great company branding, the options are truly limitless for gifts that remind clients and customers how much you care.
3. Find Something That People Can Use Each Day
If you're choosing gifts to give to employees, you might want to choose something that most people can enjoy long after they've received it. There is something special about a gift such as dinner for two at a favorite restaurant, but a gift that keeps on giving long after the holidays are over can also be a wonderful addition to any home or office routine. When looking for gifts that are useful and can be enjoyed on a daily basis, items such as a good set of headphones or a fountain pen are superb options that can be used daily by the people who matter most to us, and they'll also get to remember the holiday memories they've made this season each time they use their gifts.
4. Gift Cards: A Great Holiday Idea!
When you want to give the favorite people in your life the option of choosing their own special gifts this holiday season, gift cards can be a fantastic way to provide a bit of fun holiday cheer. Many banks and credit card companies sell prepaid gift cards, and these items can provide a great chance to show business partners, clients, or employees that you truly care. With the ability to pick out a wonderful holiday present on their own, everyone will love receiving a gift card and will appreciate the thoughtfulness and consideration behind it.
5. Cozying Up with a Bottle of Wine for the Holidays
In recent years, sending a bottle of wine to clients or business partners has become a great way to show that colleagues care about the hard work involved in helping build a business to its full potential. With an enormous selection of great wines to choose from at specialty stores and wineries alike in today's buyer's market, the options for choosing the perfect wine are truly limitless. If you know of a local winery that specializes in custom orders, try asking about which wines go best with holiday meals. Chances are, you might just happen upon a vintage that is just right for colleagues or clients.
For these reasons, finding the right gift for employees, clients, or colleagues doesn't have to be a difficult process; in fact, the tradition of holiday gift giving can be an enjoyable opportunity to express thanks for colleague's work and partnership and an important bond between a business and its partners and clients. With the right attitude and a bit of holiday spirit, we can show how much we appreciate the teamwork that makes a business truly succeed. And with that, we'll truly understand the special moments that take a business from good to great. Above all else, remember to enjoy the journey!