5 Ways to Present Online Testimonials for Your Business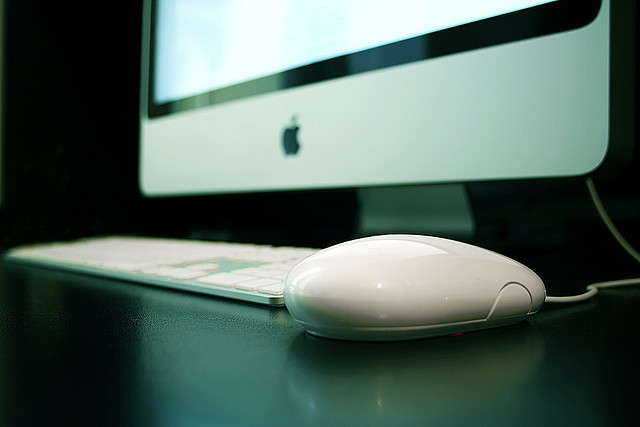 Image by lastquest.
When today's customers get it in their mind that they are interested in getting a product, they're more likely than ever to do a little bit of research on the Internet prior to opening their wallets.
While that shouldn't be too surprising, here's what might be: As many as 90 percent of customers said their decision as to whether to buy something was influenced by a positive review they read online. On the other hand, 86 percent of customers said their decision not to buy something was influenced by negative reviews they read online.
In other words, your customers place a lot of emphasis on what other customers have to say about your products or services. With that in mind, you should consider prominently displaying customer testimonials that sing your company's praises. In doing so, you're likely to influence their behavior in a way that benefits your company.
5 Ways You Can Display Your Testimonials
If you don't have any testimonials on hand, you might consider trying to solicit some. Rather than self-promoting your company in lingo and jargon, testimonials provide bona fide evidence that real people are thoroughly pleased with your business. Think about it: These customers don't have to exert one ounce of energy in praising your business; they do it on their own will.
There are many different ways you can collect and display customer testimonials. Let's take a look at five of them:
1. Customer quotes
Consider dedicating a space on your website to display customer quotes, much like this designer does. You can obtain these via email, feedback cards and even phone calls. While these kinds of testimonials might not hold as much water as other ones — after all, what's going to prevent someone from just making them up — they do provide some nice color if supplemented by other types of testimonials.
2. Video testimonials
We are a very visual species. In fact, reports have indicated that as much as 93 percent of our communication is done through nonverbal cues. With this in mind, you should consider adding video testimonials to your website in order to let your customers hear positive feedback directly from another customer.
Consider the customers who support your business most feverishly — those who will sing your praises the loudest — and ask them whether they'd be interested in filming one.
3. Data-based statistics
There's one good thing about facts: They don't lie. If, over the course of conducting some research, you come across facts that put your business in a more favorable light than your competitors, by all means be proud to display them prominently.
This law firm, for example, uses data obtained from court settlements to show future customers that they can earn results in a courtroom.
4. Case studies
If your business sells technology to other businesses or organizations, you might want to consider writing case studies that explore how your products have transformed day-to-day operations. In such scenarios, it's likely that decision makers will want to do their due diligence before deciding to move forward with large purchases.
While casual customers might not read a case study in full, those who are interested in your products will make sure they're including that case study in their research. HubSpot does a great job of making case studies easily accessible on their website.
5. Product demonstrations
Capturing product demonstrations via video and then posting them on your website for the world to see is one way to convince new and returning customers that your product is truly what you say it is. For example, this juicing site offers a demonstration of how to use a juicer for newcomers to the hobby.
If you can capture a demonstration of your product for your website, it will serve as its own testimonial to future customers.
Before they decide to buy what you're selling, your prospective customers want to hear what your current customers have to say about your company. The higher the quality of the testimonial — the more positively it reflects on your company — the better.
So get those testimonials, display them proudly and watch your bottom line grow. Good luck!