7 Content Marketing Strategies That Inspire Trust and Shares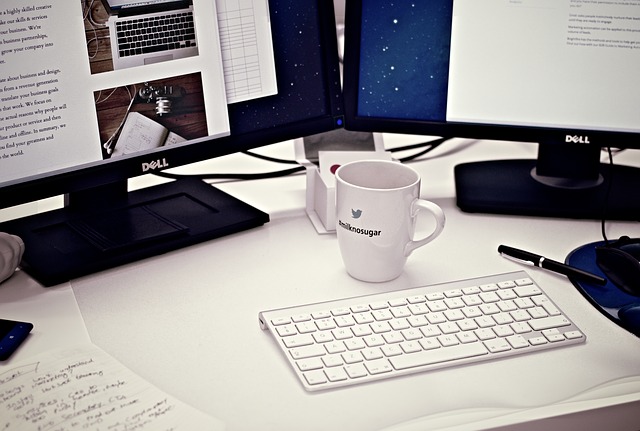 Some content tends to perform better than others, winning more shares and more conversions. Some content gets visited and shared over and over, bringing more and new people to your brand. When keyword optimized, content can often be a powerful SEO marketing tool for generating new site visits.
In general, these are the pieces that convince people that your brand has worthwhile things to say and messages that they would like to share. How can you cultivate an online presence that reflects the values that win consumer confidence? Remember these guidelines when you are crafting your content marketing strategy:
1. Demonstrate Your Expertise
One of the best ways to win potential customers' trust is to show that, if they choose you, they will be in capable hands. Create content that shows that you are intimately familiar with your industry. Write posts about the latest best practices. Explain why one methodology is superior to another. Create a list article showcasing common mistakes and how to avoid them. These sorts of pieces show your prospects that you know what you are talking about and that you can be trusted to do well for them.
2. Create Content That Answers Readers' Needs
When people start looking through the content on your site, it is usually because they have a specific question that they want answered. Create content that can answer your prospects' questions and can help them determine how to solve their dilemmas. For instance, it is likely that someone who is experiencing issues with her air conditioning is more likely to read up on common reasons for an air conditioner to stop blowing cool air before she starts trying to choose the HVAC company to come out and service her system. By being the one to answer her question, you have shown your expertise and willingness to help her with her issue.
People are more likely to trust a brand that offers answers to common questions in a straight forward and helpful way, without making the individual scroll through tons of content to find just the bit that they need. By giving your customers what they come to your site to find, you can make it more likely that, should they need a product or service, yours will be the one that they choose.
3. Don't Just Tell Them; Show Them
Make sure that you can back up any claims that you make. For instance, do not just say that you have the most competitive rates in your area. Create a chart or infographic that compares your rates to your competitors'. Back up claims of high customer satisfaction with quotes from testimonials from happy customers. An empty claim without anything to back it is likely to be ignored or, worse, to make the reader feel suspicious. If you are able to support every claim that you make with evidence, it shows that you are honest and that you are worthy of their trust and their business.
4. Show Readers That You Are Listening
Online media is social in nature. We all have our soapboxes, whether our audience is a group of thousands or a small circle of family and friends. When you post online, you are engaging in a conversation. Show your prospects and customers that you listen as well as you speak.
Monitor your social channels for mentions of your brand. Read comments on your blogs. See what people are happy about and, more importantly, what they are not. When it is appropriate to do so, address customer concerns on your blog or on your social networking channels. When people see that a brand is responsive, through active social media management, they are more likely to feel safe entrusting that brand with their business.
5. Introduce Social Proof
When we see that others, whether they are people we personally know or not, have had a good experience with a brand, we are more likely to trust their words than the claims of the brand itself. Encourage users to leave reviews and quote these in your content when it is appropriate. These comments from real customers can make others feel more comfortable taking the plunge and doing business with your brand.
6. Evoke Emotion
BuzzSumo analyzed 2015's most viral posts on networks that included Twitter, Facebook and LinkedIn. And, some of the most popular were those that contained some emotional element. People reacted positively to posts that involved heartwarming and positive stories about people. They also were likely to share stories that were controversial or shocking in some way.
When creating content for your business, think about the way a particular offering may make your readers feel. Are they likely to be intrigued or amused? Will they identify with people in a story? These sorts of reactions make your content offerings feel more relevant and personal. These are the types of stories that are likely to get comments and shares.
7. Make It Personal
Does your brand work with individual consumers or small businesses? Are there any customers who say that your products or services have been beneficial to them in a major way? Do you have customers who are extraordinary in their own right? Consider creating video or blog content about those customers' stories. Focusing on an individual gives people someone to relate to. They won't necessarily see your product in your lives if you just give them a list of features. By showing how it has helped or enhanced someone's day to day activities, you can help your customers see how your product can be of benefit to them.
When your content gets shared, you get your brand in front of potential customers who may not otherwise have seen it. And, you get the social proof that comes from a personal recommendation. Most people are extremely discerning when it comes to the content that they share. After all, that share is an implicit endorsement of what your content contains. By creating content that evokes interest and emotion while showing that your brand is worthy of their attention and their trust, you can increase your shares, build strong relationships and see the benefit of content that converts.