7 Most Rewarding New Year's Resolutions for Your Business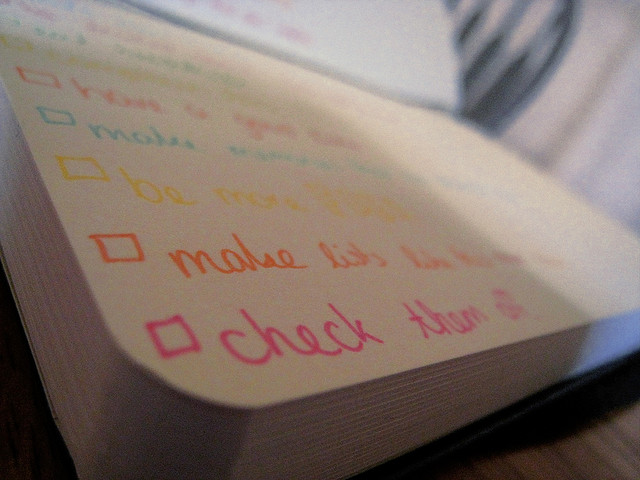 At the end of one year and the start of another, millions of individuals resolve to be better — to lose weight, save more, and make other improvements to their lives — and to succeed in the coming months, businesses must do the exact same thing. The New Year is an excellent opportunity to make big changes to how your business operates, and you should take advantage of this annual fresh start to reevaluate your business decisions and craft new goals for your company. Here are some of the best resolutions you can make to see more productivity and profit in the New Year.
1. Sell More
As a business, this should be your goal each and every day. However, with the onset of the New Year, you can recommit to the goal of selling more. First, you should decide the percentage by which you hope to increase your sales; with a concrete number, you and your team will have more motivation to succeed. You should be realistic with your number and aim for just above your performance of the previous year. Then, you can implement newer, better strategies for sales, such as:
Installing a more effective customer relationship management system
Avoiding sales scripts and developing meaningful interactions
Focusing on improving customers' lives rather than making more money
2. Give More
Your business can have a positive impact on your surrounding community by giving money and time to local organizations. While your business makes donations, you should encourage your employees to do the same. Whether they volunteer or contribute clothing, gadgets, or old, unused boats, they will be helping your business's brand image. Additionally, charitable contributions make tax season more manageable for business and individuals alike, which is just another reason to give more every year.
3. Plan More
The market changes fast — faster than fast — so many leaders abandon time-consuming plans in favor of a more improvisational style of business management. Though it is worthwhile to be flexible, a total lack of preparation is ultimately contrary to the success of your business. In fact, this New Year, you should strive to plan more than ever to keep your business on track despite the unpredictable economy. Gather your department heads and discuss specific goals for the year, like the sales resolution from above and the marketing resolution from below. Then, you should make step-by-step procedures to help you achieve those goals by the next New Year.
4. Delegate More
When you started your business, it might have been just you in a garage, and you really did have to do everything yourself. Now, you have a real office and several employees, and it is time to relinquish some control. Insisting on being involved in every project will not only slow productivity — it will leave everyone feeling frazzled and tired. Therefore, throughout the coming year, you should pledge to delegate a percentage of your everyday tasks to a deserving junior member of your team and focus instead on big-picture items that will help your business grow.
5. Market More
Marketing and promotion are two of the most important jobs for businesses, but often they fall to the bottom of to-do lists. You should give your marketing efforts a boost in the New Year with invigorated campaigns across all channels. Social media continues to be one of the most effective ways to build a devoted audience, but you should also make time to develop a reputation as an industry expert. By assigning strict quotas for yourself and your employees — e.g. 10 social media posts and three blog posts per week — you have a better chance of reaping the rewards of successful marketing.
6. Learn More
Let's face it: You're getting older. Still, that should only encourage you to exercise your brain more to stave off the mental deterioration of aging. Learning has long been shown to keep older minds faster and more flexible, which is crucial for the leader of a business. You don't have to study business strategies to gain business-related benefits; the simple act of enhancing your knowledge in any subject is enough to keep you smart, sane, and ecstatic for years to come.
7. Live More
You might like your business; you might even love what you do. However, work isn't everything, and neglecting to take care of your extra-occupational life is a dangerous practice. Research shows that imbalanced work and life can lead to disastrous health problems, including cardiovascular disease and depression. Worse, excess emphasis on your business could deteriorate your relationships with family and friends. This year, as much as you might want to go in early and stay late, you should make time for play outside of work.
New Year's resolutions photo by mt 23. License: CC BY-SA 2.0.