7 Tips for Your Business Instagram Page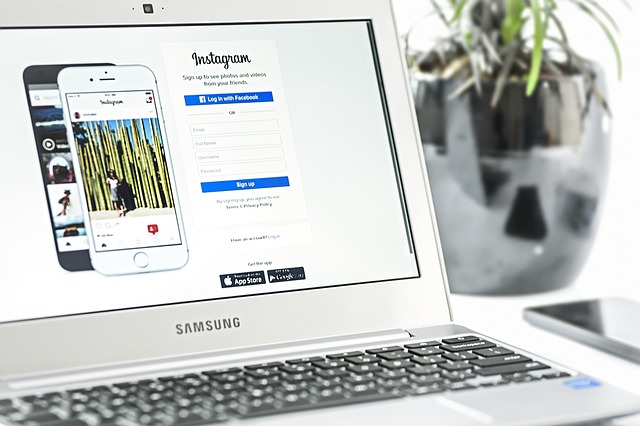 Instagram is the rapidly expanding photo-sharing platform utilized by over 300 million users. Within that vast network lies a target audience for every business: the trick is knowing just how to transform the Instagram platform into an extension of the business marketing plan.
Instagram for businesses require a strong profile, consistent content, and goals to engage followers and recruit more to the page. Tips for businesses strengthening Instagram presence is no mystery and does not have to be difficult.
Draw Followers In
When users click on the profile, the eye is immediately drawn to the few lines in the bio section. It may seem like a section to quickly gloss over in profile creation, but it is the first bit of interaction potential followers will have. The bio plays a role in the subsequent actions a person will take. It might encourage a hit on the follow button or a casual scroll through the page content.
To create a strong bio, there are a few elements to incorporate. The bio should introduce the business and brand with the goal of appealing to the target audience. This is a chance to introduce the brand tone to the audience.
It is also the only place on the profile to include a link. The link can bring people to the business homepage, specific landing pages or content, or be regularly updated to draw users to the most recent content.
Branded Profile Image
The goal of a strong profile image is to use one people will instantly recognize. There's certainly no right or wrong way to go about choosing an image, just think about what will ensure the brand or business is recognized quickly.
Profile image options include the logo, company mascot, or logomark (logo without any words).
Know Business Goals
A relevant question when building a market tool is to know the goal behind the tool itself. The same is true for Instagram. If valuable time and energy is being put into the profile, it is essential to know why.
Goals can certainly vary, but some examples include:
Product or service showcasing
Community building
Strengthen brand awareness and build loyalty
Display business culture and values
Advertising
Share news and updates
Strong Captions and Hashtags
It almost goes without saying that a platform centered on photo sharing would need strong accompanying captions. This is where content is further enhanced or more insight is given. Some businesses see captions as a form of micro-blogging. Others allow them to become headlines for the post. Another caption choice is to ask questions and seek replies, perfect for community building and interacting with customers. Instagram captions use ellipses after three lines of texts, so pertinent information should be on the front-end. Ultimately, captions should align with the company brand.
Another way to reach target audiences is to use hashtags. The brand can even have one specific to the business and encourage followers to use it on their posts. If there are generic hashtags related to the target audience, this is useful to add as well. The important thing to note is not to be too excessive with hashtags or put them in the first comment rather than the caption. This creates less clutter and provides a clean look for followers.
Be Consistent
Consistency creates a schedule where the audience will learn when to expect content and retain engagement. Lulls or periods with no updates can cause the target audience to lose interest, detach from the brand, or simply forget the potential service. Business Instagram strategy benefits from an outline mapping posts and establishing frequency.
There is no one-size-fits-all answer to how often one should post. Some brands post daily or even twice daily. Tracking results (through recording likes and comments) will enable the business to document engagement and determine optimal posting routines.
Engage with the Audience
Just as with question captions, there are multiple ways to engage with target audiences. Responding to comments is a great way to address customer concerns and show the business cares about customer satisfaction and input.
In addition, Instagram has a new "story" option with multiple features. The story is an engagement tool as well. There are options for "yes" or "no" polls as well as video livestreaming. The poll gets direct customer input. Posting videos to the story can provide a "behind the scenes" look at day-to-day business operations or production. It can make the business feel more relatable and build customer interest and buy-in.
Bring in Experts
At the end of the day, Instagram and world of social media is not a comfortable place for everyone. There are plenty of Instagram growth services on the market designed to help gain followers, design engaging content, and provide excellent support in building a strong Instagram presence. Instagram is a free service and with the right approach, it can be a powerful marketing tool for businesses.