7 Ways to Save on Business Expenses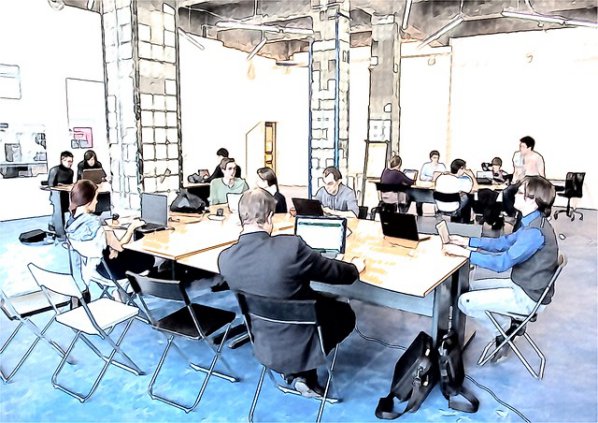 Running a small business is American as apple pie. However, when competing with major corporations, it can be difficult to stay above water. Business expenses often cut into a business owner's take home much more than they would like it to. Small businesses are constantly being squeezed by the increasing costs of products as wholesale supplies. If you're in need of some easy ways to cut down on costs, here are some helpful tips on how to save.
1. Lower Your Office Space
Given the high failure rate of small businesses, you might be able to take advantage of your competitors' weaknesses. If a company goes belly-up and can't fulfill the terms of their lease, a landlord might be willing to negotiate a lower price to recoup some of their losses. Alternatively, you can show your current landlord that you've found cheaper prices in a better location and see if they are willing to renegotiate your current agreement.
2. Office Supplies
Office supply costs can quickly get out of hand if you don't pay attention. Make sure your printers are fulling utilizing their ink cartridges and paper isn't being wasted. Things like paper and ink might seem like insignificant costs, but over time they can add up in a big way. Take time to reassess the value of everything you buy for the office and cut out anything that isn't an essential item.
3. Cut Staffing Costs
If your business is seasonal, there's no need to keep it fully staffed year round. Consider offering your non-salaried staff extended periods of time off during the slower parts of the year. You might end up losing a few employees, but when it comes time to replace them, you can be clear about the nature of the position—and mightbe surprised to find that some employees are happy to take a job that offers extended time off.
4. Vehicle Expenses
Businesses that use vehicles often take big losses from the unpredictable and unstable cost of gas prices. One way to cut costs on gas (and office supplies) is to purchase a Costco membership; Costco will consistently sell gasoline at lower prices than all of its surrounding competitors.
Another great way to cut down on vehicle expenses is to write off fuel costs. However, there are some strict rules in regards to the fuel tax credit and you shouldn't risk an audit if you aren't 100% certain you qualify.
5. Cut B2B Costs
When it comes to the cost of supplies, every penny saved is a penny earned. Businesses like bakeries and restaurants should continuously monitor the prices of their wholesale food costs. If a business can find another wholesale business supplier with cheaper costs, it puts them in the unique position of asking for a price match from their current supplier or switching to a new one. One way to increase your chances of getting a discount and prevent switching B2B (business to business) accounts is by getting on good terms with your supplier and making sure to always pay them on time.
6. Advertising
Advertising is costly for a small business and hiring a marketing firm to handle your ad campaign is an expense that can be crippling. Consider paying one of your younger employees to take on the responsibility of marketing your business for a little extra cash. Also, social media is a great marketing tool and resource that can be used for free, so make sure your company has a Twitter, Facebook, and Instagram account at the very least.
7. Allow Employees to Work from Home
One way you can cut down on utility expenses in the office and a handful of other costs is by allowing your employees to work from home. Take some time and assess which employees don't need to come into the office every day. If you can reduce the number of employees that come in on a daily basis, you might be able to downsize to a smaller office and save even more.
Don't struggle as a small business owner; use these helpful tips to stay above water before you sink with the other statistics.