8 Tips to Increase Your E-Commerce Website Conversions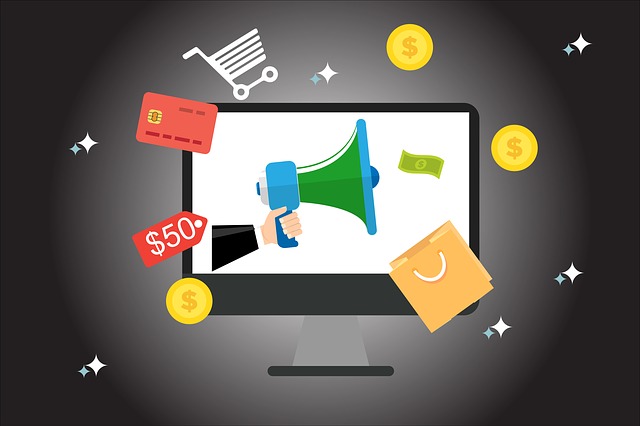 Nothing makes a convivial event as great as a well-planned advertisement campaign. E-commerce retailers must use the opportunity that arises with time in order to roll out discounts to customers. Keeping some important e-commerce website conversion tips will certainly help.
8 tips to increase your e-commerce website conversions
1. Promotion across various channels: Customers look for value. You can boost conversion rates by focusing and providing value to your customers through various channels. You can inform your subscribers through a newsletter or social media channels. This is one of the perfect ideas to create a buzz about an upcoming event, holiday or new launch.
For promoting or marketing the event over social media you need to keep a note of a few things.
Select channels based on your industry and target audience.
Upgrade social media pages by interlinking and optimizing 'about us' part.
Add eye catchy images to your posts to enhance engagement.
Post updates and offers multiple times a day and monitor it as well.
The multiple channels you choose for promotion helps the customers to go through product reviews, testimonials, videos, images, feedbacks, success stories, and social conversations.
2. 24×7 Live chat customer support: Customers are ignorant of your business strategies. It is but obvious that a first-time website visitor will be having queries related to product, plans, and prices and eventually look for real-time support. If the customers do not get instant support, they will leave the website that can negatively impact sales conversion.
Delivering website live chat support, round the clock reduces the resolution time limit and raises the chances of sales conversion. Follow the below tips to use live chat for website conversion:
Use automated triggers to identify the offers on specific pages
Note the peak hours of live chat support and organize your agent resources
Enable live chat option only at the checkout page
Wisely use the canned messages for your customers
You can also offer co-browsing support that helps you to see and take control over your customer screen at the same time.
3. Multiple and easy payment options: People do not want to waste time for complex checkouts so keep the checkout mode dead simple. Provide your visitors with maximum modes of payments at the same time keeping the payment procedure simple.
As your main focus is on conversion so make sure you do not ask extra details from the customers during the final check out. Keep registration optional. People are generally in a hurry and complex checkouts might end up declining the sales rate.
Simple checkouts make happy customers and this will make them reach you again. Once sale never forgets to follow-up.
4. Enrich your product pages: Upgrade your product related pages with images, videos, and graphics that really can create magic. Product videos and images aids in the better promotion of your products and communicate with your customers that potentially impacts the conversion rate.
Benefits of images and videos
Communicate the brand value and product features much better
Helps customers in making the final buying decision
Answer customer queries related to products
Adding product reviews and testimonials improves conversion by educating your customers about customer experiences as well as the quality of your products. It boosts the confidence for your brand and sales too.
5. Better offers, deals, and discounts: Customer hesitation greatly impacts the conversion rates. The hesitation may be due to "maybe later" kind of thought or a "better offer", or a "change of heart". Do not let your customers go due to such reasons because each customer makes a count.
Lure your customers with unique offers and deals. Offer last minute extra discount to the cart items that compels the customer for final checkout. Display these offers at the right time and right pages.
Tips to follow
Discounts to appear on the top of the page
Grab customers attention with best combo offers
Generally, customers splurge during the holiday season just to celebrate a happy mood. And they look for good deals, discounts, and offers. Propose special discounts and offers during the holiday sale season. It is an amazing way to boost sales during the holidays.
4. Quick and free delivery services: Shipping costs always affects the buying decision of a customer. Many times shipping time and costs are the major reasons for cart abandonment. Obviously, every customer looks for low costs or free delivery as well as quick delivery.
Offering quick and free shipping to the customers brings a significant difference to the sales conversion. Also, it develops trust and loyalty among your customers. For examples Amazon's prime delivery service that delivers products to the target areas within an hour or even less along with free shipping.
6. Easy navigation to the pages with offers: Simple and easy navigation is something that every customer looks for. When the customer fails to find the exact product he leaves the website. It is one of the main reason for the low visibility of products available in the store.
Easy navigation to the product improves website conversions. The customers are easily routed to the products they are looking for just in a click. While refashioning your landing page with banners of latest offers and releases also focus on building easy navigation.
For example: If you want to redirect your visitors to the new collection for office wear then concentrate on making the page more appealing and easy to approach for the visitors.
8. Website should be mobile responsive: E-commerce websites get maximum traffic from mobile devices. If you want to find new leads, then mobile is the place to go. A person spends 3.1 hours a day on phone. An average. Smartphones are used for marketing both products and services through targeted ads. Since the ads appear in between content, it is difficult for customers to ignore them.
Mobile strategy is important –
For better readability for mobile devices
For easier navigation
Making websites mobile first is the latest trend. Customers prefer searches for services and products through their mobiles so they look for a website that is fully optimized for the smartphones.
9. Attractive landing page: A perfectly optimized landing web page makes a huge difference. Give your website a makeover with different themes such as holiday theme, new collection theme, big discounts, and takes things to a completely new level.
Brighten up the website as well as the social media pages and email newsletters with holiday themes to get better prospects. Use impressive designs, colors – designs relevant to the holidays and colors related to it draws immediate attention.
Conclusion:
Businesses should make out best by offering bumper deals and offers on all products during holidays or other occasions. Make sure you need to go ahead to plan in advance, learn customer needs, and offer good deals with free shipping. Following the above-discussed tips might help you to boost your e-commerce website conversion.