8 Winning Tactics for Marketing Online to Other Businesses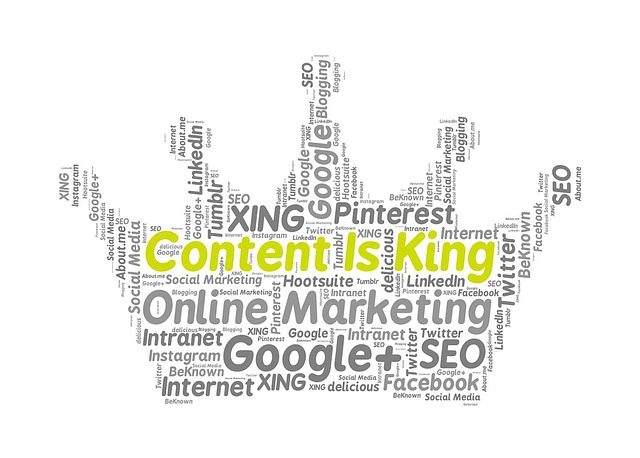 The marketing industry is an ever-evolving world that is packed full of fast-paced changes and constant obstacles to overcome. With each year that passed new ideas, concepts, and strategies are put into place to enable companies to take one or more steps above their competitors in the battle of being the best brand or service.
With marketing comes budgets and costs and for many small businesses these costs are not near enough to challenge the big guns in the industry, but that doesn't matter as we are about to unveil 8 winning tactics to help you market your business online.
Blogging
Content is a major driver of traffic, it always has been but in today's marketing world that statement couldn't be truer. Not only are you creating compelling content that adds value for the reader and the rest of the Internet, but you are getting that content syndicated and shared by these readers at no marketing cost to you. With all the chatter also comes significant increases in SEO impacts, as the more quality content you put out there the more likely you are to be found in Google.
Using The Main Social Media Platforms
Social media encapsulates many key aspects to online marketing whether it's being the voice of the company and dealing with customer service enquiries, or whether it's turning people into leads for your business. Networks such as Facebook and Twitter alone serve as great places to interact, engage and syndicate out your content and promotions.
Social Media Advertising
If you are in a competitive industry, like the cheap car insurance one, then you will need to take that extra marketing step and invest in advertising on Facebook. This will enable you to promote your business at a granular level, targeting anyone by age, gender, locality, interests and much more. The best part, you can spend $1 a day if you wanted to because there is no high minimum spend caps in place.
Other Social Channels
If you have a company that relies on imagery a lot then Pinterest and Instagram almost certainly shouldn't be ignored by any means. If you are selling cars then these two social platforms provide the perfect grounds to build up visual products to a large audience worldwide, as they both prominently focus on visual based components.
E-Mail Marketing
When done right e-mail marketing can be effective and cheap, but the best thing to this method of marketing is that you are building up a database of customers by email addresses and names. This database can then be used to send emails about contests, promotions, and other updates that customers would love to know about.
Pay Per Click Advertising
Another quick win to success is to invest in PPC which allows you to target certain keywords in the likes of Google, and then promote your site on the first page of the results for that keyword. You can select which countries your ad shows in, which towns, and even what time of the day you want it to show for maximum efficiency.
Press Releases
These are still very effective in today's inbound marketing channels and they help you get your message out there, which will then be picked up by major search engines, thousands of websites and news providers, and many other subscribers and wire services. There is a cost to this of course, and usually it's between $200-$300 but if you have some big news you want everyone to hear about then this is a likely way to go about breaking it.
Webinars
Finally, webinars or webcasts are another way to make your company more personal and transparent to future customers and current customers. As webinars are interactive you should think about keeping your content rich and relevant to your audience, but most of all it should be run confidently by someone who has a background in successful webinars to really drive home the message and to get the best possible results.
Would you like to receive similar articles by email?