Advertising Your Jewelry Business: The 4 Best Ways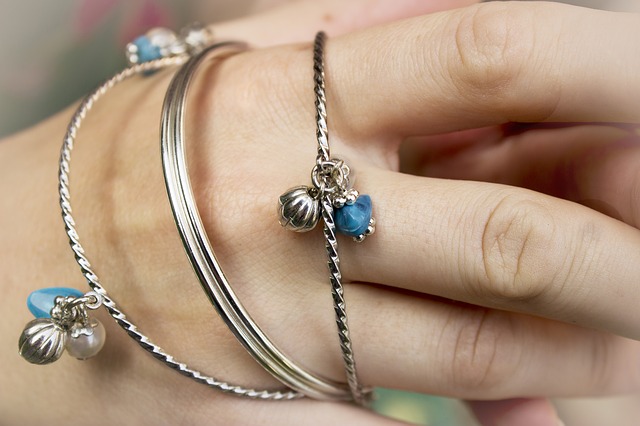 One of the greatest things about running your own jewelry business, or any business for that matter, is that you are your own boss. You are in charge; there's no one to tell you what to do. It's your business and because of that, it's you who gets to make all the important decisions. Of course, running a small business is no easy task. It's not just a case of launching your company, handing out a few business cards, and voila, instant success.
Oh no, there's a lot more required to give your venture the boost it needs to be successful. The most important thing you can do is take exposure seriously – the more people that know about your business, the better. Remember, even if you're offering the most fantastic products, if no one knows about them, your jewelry business won't be a success. When it comes to making it big in the business world, exposure is key. There are so many easy ways to up the exposure your brand is getting, here are my four favorites.
1. Collaborate with other businesses.
My first tip for advertising your jewelry business would be to collaborate with other business owners. To be successful in the business industry, making connections with other companies is crucial. A great way to do this is by collaborating with a brand in a similar field to you. This doesn't mean teaming up with your competitors, so don't panic. Say, for example; you sell wholesale sterling silver jewelry that's perfect for weddings. You could team up with a wedding boutique and help market each other's products and brand. You could share their link on your website, and they could share yours on theirs. To expand your client list, collaborating with another brand is the perfect way to advertise
2. Take advantage of social media
Educate yourself about social media. Today, you can't run a successful business without harnessing the power of social media. Create business accounts on Twitter, Facebook, and Instagram and use them to advertise. Follow other jewelry companies – aka your competitors, to get an idea of how they use social media to benefit their brand. Once you get the hang of it, social media is an easy marketing tool to use. It's just a case of getting to grips with every aspect of it and the best ways to use it. Top tip: Make sure to try out HootSuite – an amazing tool for scheduling posts in advance.
3. Be your own best customer
One of the easiest ways to market your jewelry is by being your own best customer. Wherever you go, wear a couple of pieces of your jewelry. If someone compliments you on a piece, hand them your business card and explain that you sell similar pieces. For this reason, always carry business cards in your purse as you never know when you're going to need them. Make sure your cards are professionally designed and contain all the most important information about you and your brand.
4. Loan out your jewelry
As long as you have insurance, loaning out pieces of your jewelry is a fantastic marketing tool. Via social media, offer out pieces of your jewelry on loan for potential customers to try out. The more people you get wearing your pieces, the better. Attempt to get your jewelry on influential people and you'll find that the pieces market themselves. For this, bloggers are an excellent option. It might cost you to get people in the public eye wearing your pieces, but it's more than worth the cost.
Now that you've got the tools you need to master advertising, your business will quickly grow.
Would you like to receive similar articles by email?