Why American Businesses Don't Always Get Social Media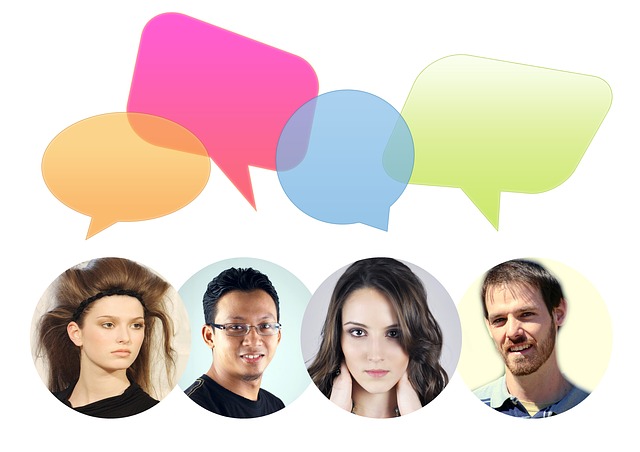 There is a strong stereotype about American businesses among non-American nations. Americans show up, make a lot of promises, act busy, and then disappear. Once a new venture is started in another country, a mysterious American manager might send flurries of emails to foreign employees, but few bother to make personal visits. Americans don't make time to build relationships, and they take without giving in return.
A lot of these stereotypes also play out on American company social networks. If you look at the way American businesses use social media, you see a lot of scheduled posting and very little interaction. Some businesses set up Twitter handles for customer service, and they assign someone to respond to complaints. However, they also create content for every imaginable social network, insert the content into a publishing platform, and let the software do all of the work.
By being more relationship-oriented on social media, American companies will position themselves better in foreign countries. They will also appeal to America's growing millennial workforce, which is less individualistic and more socially savvy. Some marketing activities should be automated. Social media isn't one of them.
The Lone Ranger Approach
Understanding what consumers think about American businesses starts with understanding how American businesses are structured. According to linguist Richard D. Lewis, author of "When Cultures Collide," Americans favor structured individualism in their companies. "American managers are assertive, aggressive, goal and action oriented, confident, vigorous, optimistic, and ready for change," Lewis writes. "They are capable of teamwork and corporate spirit, but they value individual freedom and their first interest is furthering their own career."
When Americans go overseas to a meeting and encounter rituals, like the sharing of a cup of tea before giving a business proposal, they tend to view these interactions as boring and as a distraction from doing business. However, to foreign businesses and customers, putting a face with a name or a company is essential to making the company seem real. "Whatever his failings may be, Greg Mortenson was right on his key point," writes Stephen Clayton, a member of the Association of Corporate Counsel. "Taking the time to sit with a person and drink those 3 cups of tea and learn something about who they are and where they are coming from is necessary to achieving understanding and respect."
How one Marketer Put the "Social" in Social Media
Canadian marketing expert Scott Stratten, author of "UnMarketing," started learning about social marketing by spending 30 days using Twitter. He didn't study which posts work and which don't and then scheduled a series of tweets. He tweeted, replied to other people's tweets, followed people who shared his interests, and built a community.
Today, Stratten has a dedicated army of Twitter followers. In fact, if Stratten tweets about having a book signing, he can expect a large Twitter contingent to be in the crowd. His advice: Pick one platform, and get really good at it before moving onto the next platform. Also, remember that social media is about socializing, not about checking "send a tweet" off of a marketing checklist.
Making It Practical
If you run a company in America, log out of Tweetdeck right now and actually interact with people on your social networks. When people mention your company on Twitter, take a moment either to thank them or to respond to their concerns. Click on their profiles and include something personal in your tweet based on what they're sharing about themselves. Have those three cups of virtual tea, and learn something about your customers.
Twitter is only one of many social networks that your business can use. Ask yourself where your customers hang out, and then go become really good at using that network. If your customers are 18 to 24, for example, Tumblr is the fasting growing social network for that age group. Start a Tumblr blog, engage with other bloggers, and build your Tumblr into a thriving community before you start using another network.
Finally, don't spread your resources too thin by being on every social network. If you stop updating your feeds because you don't have time, the lack of attention will reflect poorly on your company. Also, if you resort to cut-and-paste scheduled posting, your followers will know that you don't care. Be un-American. Build relationships. Get social on social media.