Anticipating Customer Needs on Your Website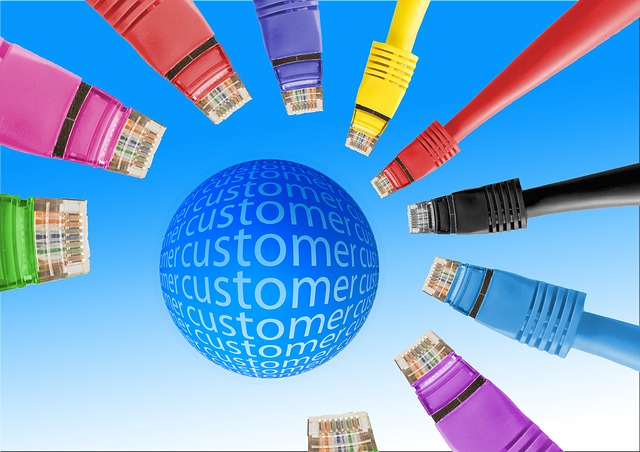 Are you one of the 53 percent of U.S. adults who tend to abandon their online order if you can't find a quick answer to your question? The truth is most people want to be able to easily find what they are looking for without having to pick up the phone to ask their question.
How do you give people what they want when they visit your website? You anticipate their needs!
If you can predict what questions they may have, you're not only being helpful, you're potentially turning visitors into customers, avoiding complaints, and improving conversion rates. You're thinking like your customers and optimizing your website.
How do you do this? You provide useful information in a customer service oriented way. You'll need to be prepared to field customer service request in a variety of ways. Let's take a look at a few ways to provide customer support:
Make Sure People Can Contact You
Even if customers don't want to contact you directly, if you're selling products, you'll need to display your contact information. Visitors to your website should be able to locate your phone number or email with ease. It's your responsibility to reply promptly and thoroughly. Without face-to-face interaction, the customer needs to see you still care about helping them and getting their business. At the very least, your contact information should appear on your site's main page, if not on every page of your website. Sometimes nothing can take the place of talking to an actual human on the phone.
Provide a Robust FAQ Section
Sometimes customers don't want to or have the time to write an email or make a call, so it's important to provide a place for them to find frequently asked questions about your products and services. It would also be an appropriate place to describe your return policy, shipping information, and hours of operation. However you choose to structure it will depend on the complexity of your business. Questions can be grouped into topics and subtopics instead of in a huge, hodgepodge list.
Implement Live Chat
People don't want to passively wait for someone to get back to them. Enabling live chat on your website allows customers to have real-time conversations with real customer service agents. If it's done right, a customer can simply type of question into live chat and get an answer immediately from a helpdesk system. It saves them from having to make a phone call and wait on hold for their turn to ask a question.
Install a Chatbot Instead
Chatbots, powered by AI, are becoming a more common customer service channel where customers can interact with a bot instead of a person. In many instances it's getting tougher to distinguish if someone is communicating with a person or a computer program.
"A chatbot doesn't require lunch breaks, doesn't go home after 5, won't have a mental breakdown after getting yelled at by a customer, and as long as the power is running, it's working," according to Ben Allen on Marketing Insider Group. "Short of the occasional software update, a chatbot can work 24/7 year round, including holidays and weekends. When utilized properly, a chatbot could lower customer support costs by 30 percent."
Chatbots don't necessarily eliminate the need for human interaction, but they can do a lot of basic tasks and handle requests via email, texts, and live chats.
Knowledge Base Software
Customers can get the answers they need with access to a knowledge base on your website. A knowledge base is basically an online library of information on anything you can possibly imagine and provides solutions for people.
A knowledge base software can compile everything from FAQs to videos to DIY guides all in one place. The content you provide offers tips and directions on how to use your products, for example. Having access to a knowledge base allows customers to find answers they may be looking for.
Integrate Video into Your Website
People want to consume content in different ways, so if you create great videos, for example, you can add it to your knowledge base for customers to educate themselves on their own.
Video marketing is just as important, if not more, than the written content on your website especially in regard to brand awareness, search engine optimization and converting visitors to customers. Video consumption is expected to make up 80 percent of all internet traffic by 2019. Viewers tend to engage more with video than written content, partially because we just love visual content. In fact, consumers spend 88 percent more time on a website that has video.
It's fairly easy to create useful, informative videos and implement video by using free or discounted video editing software. Embedding a YouTube video to your website is one of the simplest ways to feature videos.
Providing valuable tools on your website, like videos, chat, and FAQs are a good way to earn your customers' trust. You are giving them information they need and sometimes stuff they didn't know they needed.  If your website is up to par, you are answering questions for people so they don't need to call or email you. But it's always good to know there are humans on the other side of the website — just in case they need to get ahold of you.
Would you like to receive similar articles by email?