Areas of Digital Marketing to Focus on to Help Increase Sales or Leads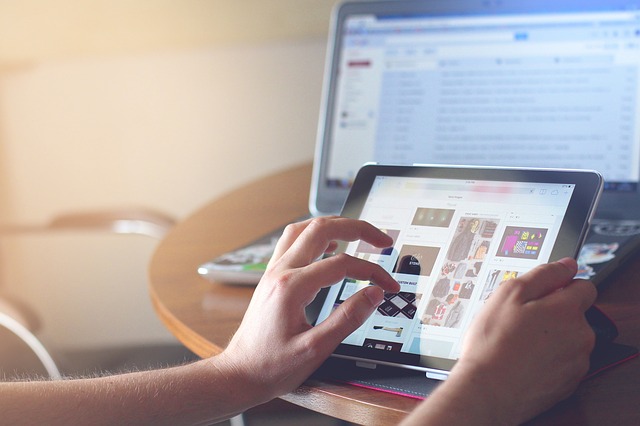 Digital marketing is going to continue to grow as the world becomes more technologically advanced. Marketing online can change the trajectory of a poorly performing business in just a few months. Online leads with the large volume of traffic that search engines receive the amount of organic leads/sales for a company could be massive. Digital marketing tactics differ in terms of ROI depending on the industry. Certain industries might rely on social media or Facebook ads while others concentrate solely on SEO. The following are areas that should be made a priority related to digital marketing that will help increase sales.
Social Media
Social media should be used to promote content and engage with followers that could turn into customers. Influencer marketing is a huge part of social media marketing as certain individuals can have millions of followers. Finding the right influencers that can spark engagement among followers can be a difficult process. All influencers are going to tell you about their success stories. Ineffective influencers will fail to disclose those marketing campaigns where they delivered zero ROI.
Finding a reliable platform like Scalefluence can allow a brand to connect with influencers in their business niche. The best platforms allow customers/brands to see data from previous relevant influencer marketing campaigns. An influencer with the same number of followers as another might not deliver the same results. The influencer with a loyal following will deliver more than the one that bought their followers. Accounts are commonly purchased with a large number of existing followers.
SEO
SEO or search engine optimization used to be a term that not many business owners understood. As technology has steadily progressed, search engines have been recognized as a tool that can drive sales traffic, leads, and help build a brand name. Ranking at the top of the search engines for a competitive keyword phrase can be difficult. Rankings can keep a company afloat even if their products/services are average. So many factors impact the SEO of a company website. Factors include loading times, metatags, content keyword density, and backlinks to the different pages of a website.
Content that is created on the company blog or relevant publications should also be shared to increase the reach the content has. The correct hashtags need to be used in order to direct the posting/content in the right direction. Influencer marketing can be a huge part of social media marketing by finding the right individuals to help promote the brand's products/services.
FB Ads and PPC
Facebook ads can be extremely effective for industries like that of eCommerce or in the dropshipping niche. These ads can push traffic and drive sales with an easily trackable data set associated when compared to ad spend. PPC or pay per click marketing can be expensive in niches like that of personal injury attorneys in a particular city/local area. PPC ads will increase in price depending on the competitive nature of an industry. Personal injury attorneys can make millions off of one client so clicks can cost up to $100 or more depending on the level of competition.
A Versatile Content Marketing Campaign
Content marketing can be included in multiple other areas of digital marketing included on this list. Content marketing includes any piece of content that the company creates. This can include publishing on relevant websites. Value exists for brand mentions on large publications like Forbes or Huffington Post. The quality of the content should be the focus as making the content both useable and able to be referenced is paramount. Enlisting the help of a few freelance writers or social media gurus is wise. This can allow a company to keep its content marketing effort as strong as possible. Content does not just include written content but this also includes video, graphics, and podcasts that will be discussed below.
Launching a Weekly Podcast
The podcast has become increasingly popular over the last decade. For those looking to learn about in-depth subjects or looking for an entertaining piece of content, this is the perfect medium. The additional fact that podcasts can be listened to during a commute or work makes this an attractive form of content for nearly anyone. The guests on the podcast are as important as the content that is being covered. Do not improvise content as the podcast goes but rather speak naturally on a set number of topics. Guests that are relevant to a company's industry can help increase the overall listenership of a particular podcast. Most guests will share the podcast link on their website or social media channels.
Digital marketing can help take a small business to the next level or cause a large business to be seen as a corporate mainstay in an industry. The right strategy needs to be formed via data as there are plenty of tools to collect information on past campaigns. Do not form a campaign solely on data or personal perspective as the right balance of both of these can be a recipe for success.
Would you like to receive similar articles by email?