Attractions That Make Wirral a Best Place For Living and Letting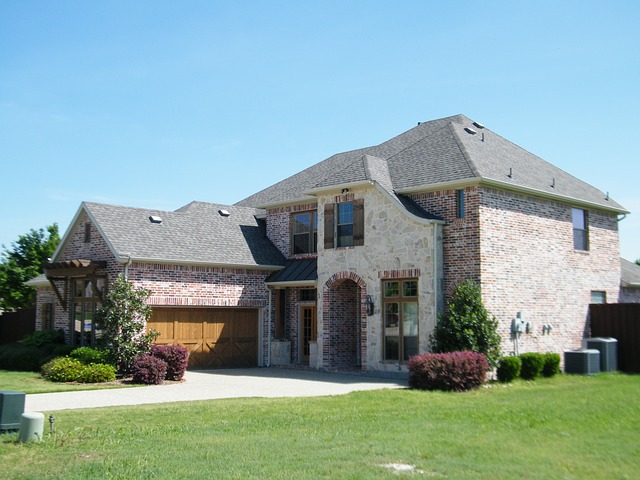 The Wirral Peninsula is located in the North West of England, bounded to the West by the River Dee forming a boundary to Wales, with the River Mersey to the East and the Irish Sea on the North side. You may not know much about the Wirral, but it is an increasingly popular place to live, and a hotspot for buy to let landlords.
It is close to the coast and the countryside, as well as great links to Liverpool, Manchester and the historic city of Chester. With beaches, some of the best Golf clubs in the country and some of the friendliest people around, the demand to live on the Wirral is high. It has a mix of some very affluent areas and some less so with everything in between.
Many of the prosperous areas are located on the West and South of the Peninsula, whilst the North East of the Peninsula is much more urbanized and based around the heavily built up town of Birkenhead. Here are just some of the reasons why it is making such an impression on the housing market, along with tips about particular buy to let hotspots.
We all like to be beside the seaside
The traditional seaside resort of West Kirby is enjoyed by both residents and tourists. Its central point is the Marine Lake. The coastline at West Kirby stretches across to neighboring village, Hoylake where even more bars and pubs can be found. Both areas are quite family orientated and feature train stations where services to Liverpool run every 15 minutes.
The North East corner of the Wirral, is where you can find New Brighton. Slightly more built up than West Kirby and Hoylake, New Brighton has undergone a £60 million renovation and is ever growing in popularity for Buy to Lets. It is extremely close to Liverpool, you can even see it across the water from New Brighton promenade. Buy to Lets here are ideal for families, couples and flat shares due to the vibrant nightlife in New Brighton and extremely close proximity to Liverpool. There are several train stations in New Brighton itself, taking about 20 minutes on average to take you to the center of Liverpool. Seafront apartments at New Brighton often have three large bedrooms and are spacious and airy. The view to Liverpool is great and they are a great investment property that will easily be rent-able to young professionals.
Countryside
The Wirral is home to some of the most beautiful scenery in the country, a fact many people don't know considering it is so close to urban Liverpool. Discover pockets of ancient woodlands, marshes and meadows. There are several walk and cycle trails you can go on to feel at one with nature.
Areas such as Heswall, Irby, Brimstage and Thornton Hough boast beautiful large homes and smaller cottages, ideal for Buy to Lets or to rent out as holiday properties.
Sports
West Kirby is a hub for sailing and water sports. Hoylake boasts the famous Royal Liverpool Golf Club where the Golf Open has been held twice in the last decade. It is not the only golf club to take notice of though. Wallasey Golf Club located near to New Brighton is also worth a membership for any budding golfer. Rugby is played at Caldy Golf Club, a club situated near to the beautiful scenery overlooking Wales.
If you are a football fan, in Birkenhead you can watch Tranmere Rovers play, whilst you are close enough to being across the water to pop over to Anfield or Goodison Park, if you can get your hands on tickets.
There is also Upton Cricket Club and Hoylake Lawn Tennis Club, both worth checking out if you are a fan of either of those sports. Several public swimming pools can be found across the area and also there are unique and gorgeous sporting opportunities.
Proximity to cities
You truly do get the best of all worlds on the Wirral. Not only do you have the coast and the countryside, but you are never far from a city. The most western point; West Kirby is a 40 minute train journey to Liverpool City Centre, which to even being boasting of its appeal would take an entire other article. Homes in West Kirby are on the pricier side, but living near to the station there makes it a great place for families where the parents work in Liverpool or Manchester.
Heswall is another upmarket delight. You can exit onto the motorway to the historic walled city of Chester, which is another top tourist destination and has its own unique quirky charm.
Proximity to Liverpool and Chester makes it the perfect place to raise a family. Check out West Kirby and Heswall for family homes, but also take a look at the villages of Upton and Greasby where property prices are not quite so high. Upton and Greasby are truly family orientated areas and are great for Buy to Lets.
Schools
A main point that appeals to young families is the quality of schooling on the Wirral. Plenty of primary schools have a record for being outstanding. Upton Hall School and St Anselms College, for girls and boys, respectively are great Catholic schools. If you aren't Catholic then West Kirby Grammar School for Girls and Calday Grange Grammar for Boys are both top choices.
For South, Wirral Grammar School too has a great reputation. If Grammar School isn't on the agenda, plenty of the other schools are great such as Pensby High and St Mary's College.
Good catchment areas to get into schools include, Heswall, West Kirby, Upton, Greasby and Moreton, all good family orientated areas where buy to let properties are sure to make money.
Overall, the Wirral is a picturesque, family friendly area with little to complain about. The town of Birkenhead is very urbanised and not as affluent as other areas, meaning Buy to Lets there might not make as much money, yet the neighboring village of Oxton is just as good as any of the other more upmarket areas. Advice for landlords is to go for West Kirby or New Brighton if you can afford it, but Greasby, Pensby, Irby and Upton are all good choices, especially if families are who you want to target.