Why Australian Businesses Need Virtual Numbers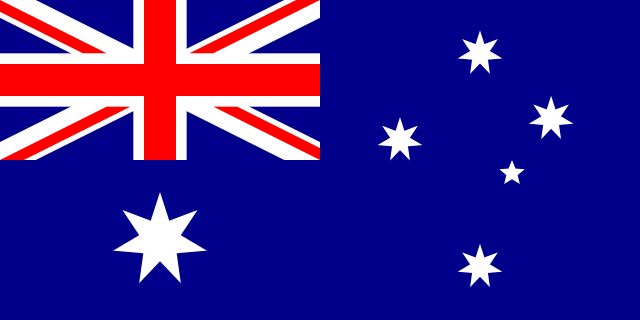 Australia is one of the most attractive areas to do business because it is transparent and well-regulated. Entrepreneurs want to invest with confidence, and Australia provides a political stability and regulatory framework that gives business owners piece of mind. In fact, Australia has been ranked in the global top five on the Index of Economic Freedom for seven years in a row.
Not to mention, its financial services sector has the world's fourth largest pension assets pool. Plus, its location is a boon. With major trading partners in Asia, Europe and North America, as of June 2015, Australia boasted foreign investment stock at almost A$3 trillion. Not to mention, Australia is a hub for innovation. The Australian Government even launched a National Innovation and Science Agenda as a means of attracting world-class talent for the jobs of the future and encouraging collaboration between industry and researchers.
Australia is committed to R&D and is home to some of the world's best research institutions. With all of this at your fingertips, it is also important to put your best foot forward in terms of image and credibility. And, when it comes to effective business strategies and partnerships, communication is key. This is why it is critical for your business to have a virtual phone number. Why? We share a few reasons below.
Use it as a marketing tool
In Australia, you will have a lot of competition for your target market. Everyone wants to be here, and other businesses will do everything they can to bring your customers their way. This is why it is critical to have a 13 number, which gives you a competitive edge through a number your customers can't forget. When it comes down to contacting you or your competition, customers will choose a memorable six-digit number. Plus, it helps to increase both your inbound sales and service calls. Plus, it helps to raise your profile across the country.
Boost customer satisfaction
Have you ever tried to reach a company and realized you had no way to contact them? Pretty frustrating, isn't it? Being in Australia means you have access to a truly global market. In order to reach that market, you need a virtual number to ensure you are available to take everyone's call. In that regard, it makes it more convenient for your customers to reach you and get responses to their questions.
As a result, you improve both your customer service and satisfaction ratings. Prospects and clients will start to trust you knowing they can call you any day, at any time. The easier you make it for them to get a hold of you, the much more likely they are to stay loyal to your brand.
Improve credibility
In the world of business, credibility can be everything. Patrons are quite savvy and can spot a scam a mile away. But, that is not you. Virtual numbers aren't just for enterprise companies; they are perfect for companies of all sizes. This is especially true if you are a startup and want to give your image a bit of polish. You can instantly enhance your company's image. It doesn't matter where your office is located, people consider it very professional to have a memorable business number. Credibility is imperative for successful businesses.
Take it anywhere
Australia has many cities and towns perfect for businesses. So, if you want to relocate–no problem. You can take your virtual number anywhere, and your customers will be none the wiser. As long as they can reach you, and you can get the job done, it really doesn't matter where in the country you are located. Love the city, go for it. Miss the beach? Feel free to move towards the coast. Enjoy country living? Australia has that too.
The point is, you can be anywhere and still take your professional, virtual number with you. Plus, you can add features such as call routing, voice-to-email and email-to-fax. To illustrate, one of Australia's most trusted providers eVoice, conveniently offers virtual numbers that work for you. In addition, you can even select the number you want to use. This is about building up and maintaining your reputation.
Memorable
Customers don't have time to waste, and neither do you. They know that businesses are clamoring for their attention, so they will reach out to companies that are memorable–this includes contact information. It is really about keeping things as simple as possible, including your number.
It's much easier to remember a six-digit number than it is to remember an eight or nine-digit number. This is especially true if it starts with 13. As they say, time is money. People aren't going to spend time looking for a long, drawn out number. They want something they can memorize, on the spot.
Whether you are a new or established business, having a virtual number is one of the main components of enhancing customer service, availability and increasing your inbound sales calls. Customers want a business they can count on. You can project that image with an easy-to-remember virtual number.
Would you like to receive similar articles by email?