What Are The Benefits Of Forex Trading?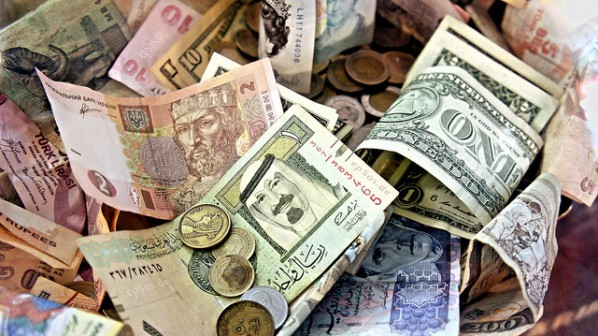 Forex is the shortened name given to the foreign exchange market. This market operates by facilitating the exchange of one currency into another. If you are thinking about investing in the currency market, there are many reasons why you should seriously consider forex.
For one, it is the largest market in the world. The forex market trades around $5 trillion per day, which eclipses many other big markets, including equity and future. What this means for traders is that prices will remain relatively stable regardless of the condition of the market. This means it is one of the least risky investment options. Traders don't have to worry about value dropping in the way they would if they were trading stocks or commodities.
Secondly, you don't have to invest much money to get a good return. Most forex brokers do not require a transaction fee. And if they do, it is usually much cheaper than fees charged by brokers operating in the other markets. In most cases, the transactions are paid for by the bid/ask spread. This is normally less than 0.1 percent, and in larger markets it can be as low as 0.07 per cent.
The forex market is also one of the most accessible in the world. You may think that you need a huge amount of capital to be able to enter the currency market. While this is true of many markets, with forex getting started as a trader is much more affordable. This opens up this avenue for investment to a lot more people than just the mega-rich.
Fourthly, forex never sleeps. You can trade on this market 24 hours a day. This fact makes this market even more accessible to traders of all different backgrounds. The fact that forex is open 24 hours a day makes it easier for people who choose to trade in their spare time. While this might not be possible with other markets, with forex traders can choose to trade first thing in the morning, on their lunch break or last thing at night.
Trading on the forex market is mainly done over the internet, making it easy and less prone to delays. There are a number of online forex brokers which make it very easy for many people to open an account. Some of the best forex brokers will offer ongoing support, demos and the ability to trade on many different digital platforms, such as your smartphone and tablet.
And finally, compared to stocks and commodities, the foreign exchange market is much more open and transparent for traders. It is easy to find out information on a country's economic policy in order to influence your trading behavior. However, accessing detailed financial information from a company will be pretty much impossible.
There are many reasons why forex is the best market for trade. It's profitable, relatively safe and accessible. Whether you are a novice or an established trader, trading forex can be an exciting and lucrative investment choice.
Foreign currency photo by epSos.de. License: CC BY 2.0.