Benefits of Utilizing Indoor and Outdoor Spaces for Your Business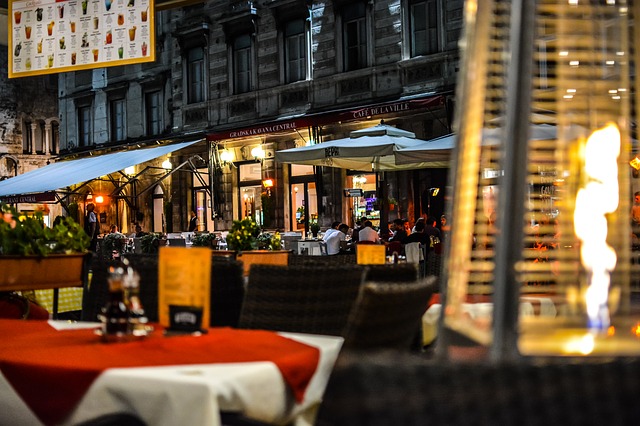 One of the winning ways that you can look at being a better provider of goods and services as a business is if you utilize both indoor and outdoor spaces. If you feel like your business is primarily an indoor one, how would you expand to outdoor activities? And if you're mostly doing outdoor things, what benefits would you see if you figured out some way to create an indoor space for your customers and clients?
A few examples of ways to think about this indoor-outdoor relationship would be thinking about businesses that use outdoor heaters, how indoor pools benefit some markets, the positives of having outdoor meeting spaces, and the idea that create all-weather availability with the right structures in place.
Outdoor Heaters
Especially if you're in the restaurant business, you want to be able to serve as many people as possible, especially during rush hours. If your restaurant is somewhere that gets cold, then how are you going to allow people to eat outside? The answer to that is that you can install outdoor heaters. Not only does this provide a unique experience for your clients, but it also ensures that you have all of the available space that you need for overflow or even convenience of your patrons.
Indoor Pools
When you think of swimming, do you imagine indoor pools or outdoor pools? Depending on where you come from, where you live, and your basic cultural background, you may have immediately thought of one of those options or the other. But especially when it comes to something like a business with indoor pools, the business advantages are very pronounced. Indoor pools can run all year long and have a much more controlled environment as opposed to the outdoor ones. If you're trying to make money by allowing people access to swimming, creating that indoor option is definitely a good idea.
Outdoor Meeting Spaces
A lot of people automatically assume that when they're going to a conference meeting, it's going to be inside in a stuffy boardroom. This does not have to be the case! If your business offers an outdoor meeting space, weather permitting, this can be a huge draw for the right kind of crowd and people. Plus, other meeting spaces can have a roof, which means that even in rain conditions, they can be used.
Creating All-Weather Availability
Ultimately, if you figure out some way to create all-weather availability for your goods and services, that improves your bottom line. Utilizing indoor and outdoor spaces means that regardless of weather, the show can go on. A quick example of this would be like a cookout or a wedding. If they are scheduled to be outdoor or indoor, having the opposite option available really expands the possibilities.
Would you like to receive similar articles by email?