In a Bowl Full of Goldfish, How Do You Prove You're a Betta?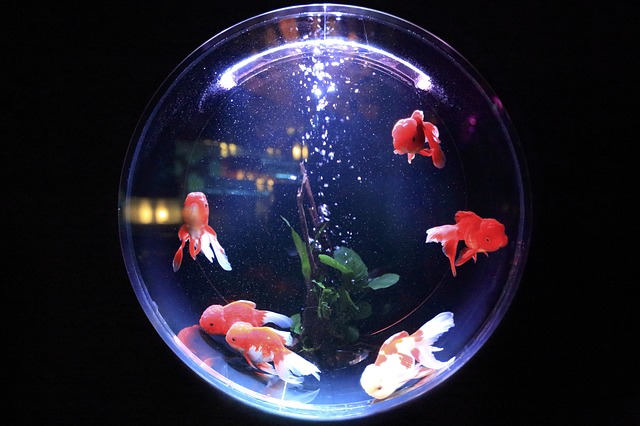 One of the hardest parts of running a business is setting yourself apart from all of the competitors who are trying to capture your shared audience's attention. It is one thing to be able to come up with a USP (Unique Selling Point). It is entirely another to communicate it properly so that it "sticks." Here are a few of the techniques that you can use to show consumers that you are different from your competition.
Be Mindful of Your Mail
When you do your own shipping, the easiest thing to do for your budget is to buy generic mailers and packaging at as steep a discount as you can find. Unfortunately, this is perhaps the worst thing that you can do for your branding! If you want to show buyers and customers that you take your company seriously, you'll want to brand your mailing materials. Think about it: everybody who sees a box from Amazon knows immediately what it is, right? This is what you want.
Signage Matters
If you are selling physical products, your end goal is likely to have these products sold in stores, right? You will also want to make sure that your product stands out from the others on the shelf. The best way to do this is with promotional signage and displays. Sending signage and display materials to stores along with your products increases the chances that your products will be well featured. As you expand you'll be able to pay for floor space but until then, give your sellers what they need to sell as many of your products as possible!
A Picture is Worth a Thousand Words
And a video is worth even more than that. Anybody can build a product and claim that it works miracles. What people need is to see proof of this. In the beginning, take photos and videos of yourself and your team actually using your product or service. As the product sells, encourage buyers to record their own videos and use them (with permission, of course!) on your company's website. Remember: your customers will be able to tell the difference between real users and spokesmodels and actors. The more real people you can show using your product, the better your sales will be.
Build an Awesome Website
Speaking of pictures–do not rely on stock photography for the imagery on your website. Include photos of yourself, your real team, your product, your workspace, clients (with permission), etc. Stock photography is easy to spot (especially if you grab it off a free site) and is often a turn-off for visitors. Real photos will increase your conversion rates exponentially.
In addition to real photos, you will want to make sure that you include information on how people can contact you both digitally and in person. Most startups make do with PO Boxes and Skype numbers because they're cheaper. Even if you're working from home, it's worth the expense to set up a virtual office and call forwarding. You'll add legitimacy to your company that your competitors will lack.
Provide Stellar Customer Service
And provide it from day one. If you have employees, make sure you hire the smartest and most personable people you can find. You want your customers and clients to feel valued and taken seriously by those they interact with. In addition to making sure you've got a team of friendly and knowledgeable experts backing you up, there are other basics to customer service you'll want to master: returning emails and phone calls promptly, getting order details correct, remembering your customers' important information (name, birthday, product preferences, etc). When a mistake is made, correct it at your cost, not the buyer's.
There are lots of companies in your niche who are sure they are the next big thing. To make sure that you stand out, however, you'll have to be better and brighter than they are. Use these tips to help you achieve that goal!