Everything You Need To Know Before Building Your Own Home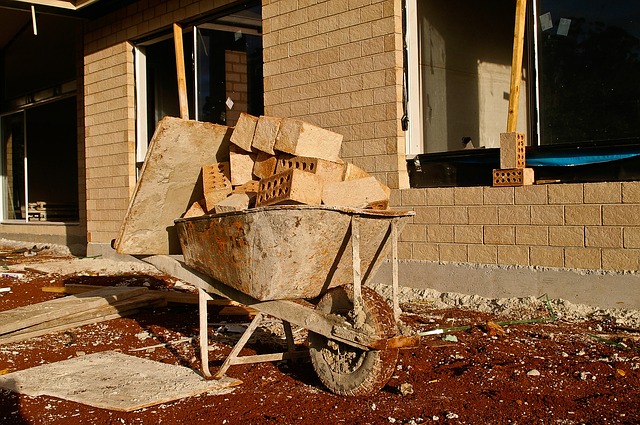 Building a house is something of a dream for many people. When the final brick is put in place, the feeling of accomplishment is like nothing else. It's a chance to design your family home with your needs in mind. You can use your imagination, and create something personal and practical. It's the perfect way to create your 'forever home' without compromise. However, it's rarely a straightforward job, and there are plenty of difficulties along the way. Not least, the cost, timeframe, and manpower that goes into every build. If you're thinking of taking on a self-build project, here's what you need to know.
Your budget
Budgeting for a self-build project is rarely a straightforward process. There are hundreds of hidden costs, and the project bills will creep up on you. The longer the build goes on, the higher the cost. You'll need to consider the costs of the land, materials, and labour. But, it doesn't end there. You'll also have to factor in the costs of renting while you're not living in your property. Most home-builders tell us to add an extra 30% to your budget for emergencies and general overspill. Self-builds rarely come in under budget, so bear this in mind early.
Land and excavation
Before the build can get underway, you need to find the right plot of land. It must be large enough for your plans, well located, and structurally sound. Ideally, you shouldn't build on flood plains or within 200 meters of water. The land will need to be checked for its structural quality, and it may need to be levelled in preparation. When it comes to laying those foundations, you'll need a mobile drill rig and other excavation machinery. Don't compromise on this aspect of the build, as it dictates the strength of your future home.
Architect
The architect is perhaps the most important person on site. In our opinion, you need to consult your architect as early as possible. They'll help you take your ideas and plans, and turn them into reality. They'll inject some practicality into your creative ideas, and turn sketches into blueprints. A good architect will also help you at every step of the journey. They'll advise the project manager, and help make sure things run smoothly on site. Find someone who you trust, and who you connect with. Lots of architects might have close relationships with home builders as well. If you love timber frame homes, then maybe your architect knows people who build them. They may also have small timber frame house plans for your next smaller house building process.
Project management
Finally, consider who will take on the difficult role of project manager. This is the person that is on site every day overseeing the entire project. They'll liaise with contractors, organise deliveries, and ensure everything runs to schedule. They'll manage the budgets, and keep everything on track. Many self-builders opt to take on the project management role themselves. It's a lot to take on, but – understandably – many like to stay in control themselves. If this is something you're thinking about, you'll need to dedicate most of your time to this job. It's a demanding role, requiring lots of multitasking and constant attention.
Building your own home is a thrilling and exciting choice. Expect lots of hard work along the way, but the final result is always worth it!
Would you like to receive similar articles by email?