A Building of One's Own: Extraordinary Liquidity Leads to Big Property Investments by Corporations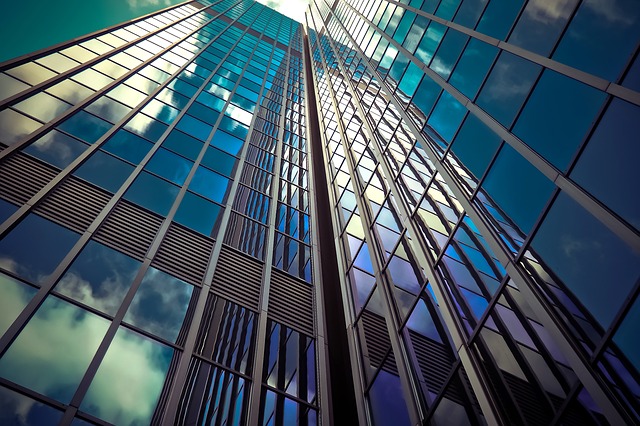 When Alphabet, the parent company of online juggernaut Google, recently agreed to pay $2.4 billion to acquire Chelsea Market in lower Manhattan, it was an eye-popping number for even a goliath like Google to spend on increasing its corporate footprint. Reasons for such an outlay abound. Corporate prestige, for one: As Amazon teases cities all over North America with the prospect of its second headquarters, tantalizing with as many as 50,000 high-paying jobs, Google has sent a clear signal that the sophisticated, worldly urbanity of Manhattan is as on-brand for the company as it gets.
Despite its many billions, though, there's practical purpose underlying Alphabet's growing Manhattan footprint. And Google is hardly alone. JP Morgan, the corporate banking giant, is betting on Manhattan, too, tearing down its current headquarters to build a 70-storey tower on Park Avenue tailor-made to its needs.
Companies investing heavily in their headquarters is part of a broader trend, said Byron Carlock, PwC's real estate leader. As even high-profile employers like Google and JP Morgan compete for top-tier employees, the working environment looms ever larger as a consideration.
"There is a perception that many spaces are outdated and in extreme cases demoralizing to the workforce," he said. Buying or building your own property can be the best way to ensure the right work environment. Spending $2 billion on a building, he said, can be "inconsequential compared to the impact it would have on the workforce."
While it might be hard to imagine $2 billion as "inconsequential," for a company like Google whose net worth is inching closer to a trillion dollars ($700 billion and counting), it's just a smart investment. "For a company like Google, whose brand and image is tied to being on the leading edge, a suburban campus sends the wrong message," says Waseem Malleye, vice president of international real estate at SEDCO Capital. "Companies that want to be seen as dynamic and contemporary need to provide an environment for their workers that walks the talk. Few things do that better than a big footprint in a key international centre like Manhattan."
Over the past few years, Waseem Malleye adds, the value in bricks-and-mortar investments in New York's central borough has been clear to an array of companies: private equity firm KKR, Wells Fargo and Time Warner all bought into a new office condo development in Hudson Yards that amounted to around 2.3 million square feet.
There are a few forces that play into this sudden-seeming run of corporate real estate investment in Manhattan. For one, a long-running bull market has given many corporate giants — like Google — extraordinary cash liquidity, and real estate — especially in New York — is never a bad bet. "Looking around, not having many other investment opportunities, this is a good place to put your capital," said Jahn Brodwin, a corporate finance advisor at FTI Consulting.
It's not just a New York phenomenon.
In California, Facebook is reportedly set to build 1.75 million square feet of office space of its own, as well as 1,500 apartments for its employees. In many ways, it makes sense: Corporate ownership of office space gives companies tax advantages like depreciation, and the certainty of knowings its costs will remain fixed — no huge spikes in rent when leases come up, and no fear of an expensive relocation.
"At the end of the day, owning your own building is an investment in more ways than one," Malleye notes. "It's a financial investment, certainly, but it's also an investment in your people and your culture. It sends a clear signal that you're committed for the long run."