Business Bookkeeping 101: Tips to Help You Get Started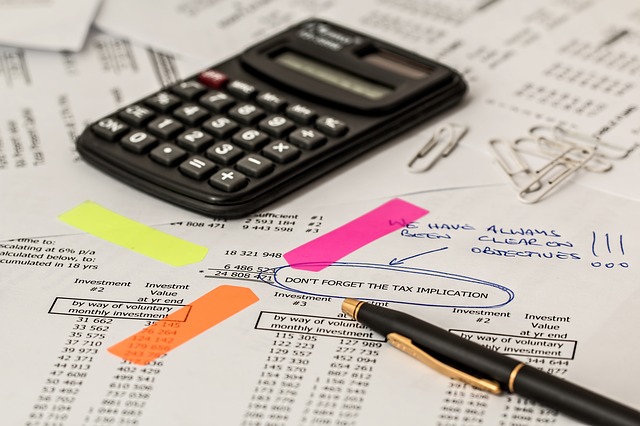 Regardless of the size and niche of your business, bookkeeping can play an important role to help you attain success and growth. With proper and accurate bookkeeping practices, your business can avoid fines and penalties against state laws, limit the pain of being audited by other parties and have a clear picture of your business' financial health. Money is an important resource for any business and having strong bookkeeping strategies can help in monitoring and using this resource wisely. However, many business owners fear that bookkeeping is a tedious and complicated chore. This kind of notion has led them to either disregard the need to do bookkeeping or settle for bookkeeping strategies which are either sloppy or useless. None of these things can help your business; in fact, these can only do more harm than good.
Undeniably, bookkeeping is important to any business. When you know how much money your business is spending and making, you'll be able to come up with sound decisions. You'll also determine where you should allocate your resources so other facets of the business won't be compromised. If you're a business owner who owns a start-up company or is still a neophyte in the industry, consider the tips below to start your business' bookkeeping:
1. Set clear goals
When you're in business, everything should start with a plan. A plan can give you direction as to where your efforts are headed and how you can achieve your goals. And business bookkeeping is no exemption. Before you come up with a financial system, determine what your goals are. Are you doing this for expansion or growth in the future? Or do you just want to make sure that resources are being used efficiently? Once you have established your goals, it'll be easier for you to create a financial system.
2. Hire third-party professionals
Not all business owners have sufficient knowledge of bookkeeping. They might have an idea of what bookkeeping is all about, but they don't have the training and experience to do bookkeeping for their business – and you could be one of them. If you want your business to achieve the goals set, hire professionals like Balancing Books Bookkeeping for your bookkeeping needs. Their services might come with a price but working with them is actually a cost-effective solution. You won't have to spend money and time to try out other approaches which don't guarantee any positive results. Plus, this will give you the chance to learn bookkeeping practices from the experts.
3. Come up with a system which matches your preferences
After hiring professional bookkeeping services, take time to discuss with them what kind of financial system should your business use. It's important that you let them know how your business operates, what your business needs and what your plans are in the future. Since they are professionals, they can provide several suggestions of financial systems for your business. During this time, communication should be maintained by the parties involved. Everyone should be on the same page with the business' bookkeeping needs and goals.
4. Maintain consistency with tasks
Generally, once the professionals from the bookkeeping services provide you with a financial system, they will teach your team how to use the system. This can take a few days or months, depending on the complexity of the financial system. Since the bookkeeping services you've hired won't work with your business long-term, you and everyone on your team should maintain the consistency of the tasks. Slacking on a single invoice or delaying any paperwork can create a big mess over time. If the professionals taught your team to record expenses weekly, it should be done weekly. If the professionals required receipts to be scanned and stored digitally once a month, follow instructions. Doing tasks promptly can help the business avoid financial problems in the future.
5. Re-evaluate and change if needed
Just because a professional team of bookkeepers helped you create a financial system, doesn't mean that you should use the same system throughout the entire lifespan of your business. If you notice that the financial system has several loopholes or isn't maximized due to other factors, consider changing the financial system. Contact the bookkeeping services you've previously hired if needed. Changing your business' current financial system might require adjustment and cost but using a financial system that doesn't work can cause more damage to your business. It might even be the reason why your business will crumble long term.
Learning Is Key To Business Success
For a business to thrive, it doesn't only have to produce goods and services which can satisfy the customers; today, business owners have to wear different hats at the same time to keep the business afloat. This means that as a business owner, you should educate yourself about bookkeeping and make sure that your business is actually adapting to the best practices of bookkeeping. Doing all of these can guarantee that your business uses its financial resources in the best way possible. And although learning bookkeeping might not happen overnight, as long as you're determined to see your business succeed, you'll be motivated to learn everything about the process!