All You Need To Know About Business Exhibitions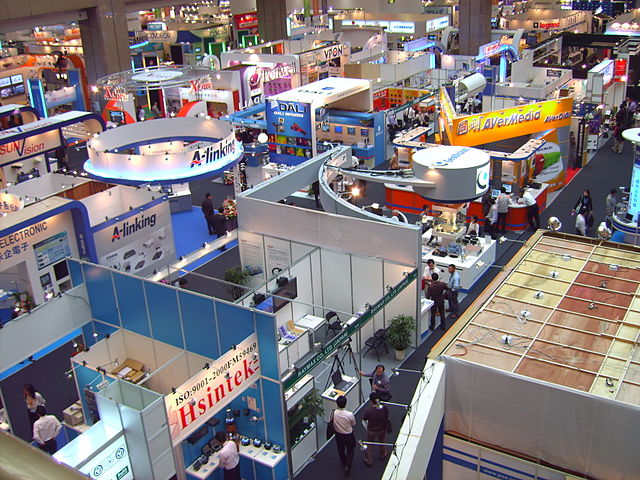 Many business owners often ask me about exhibitions. What are they and should my business use them? Well, in this piece I'll answer all the key questions about exhibitions for business:
What Is An Exhibition?
An exhibition is an event that brings lots of businesses all into one place. They're usually a very big thing that see lots of people go through the doors. There are different exhibitions for different industries. For example, you could find an accountancy exhibition that is filled with accountancy businesses. Or, there are general, small business, exhibitions to help out local business people. In exhibitions like these, you're likely to see a mixture of different small businesses.
What's The Purpose Of Them?
The main purpose of an exhibition is for businesses to showcase some of their new products and services. Everyone sets up stands in a big arena, and there are people walking around checking these businesses out. It's a very good marketing technique for a business to use. It gives you the chance to promote your business directly to the consumer. For you, the purpose of an exhibition is to try and generate a few new customers. You want to get your business noticed. If you're surrounded by people all interested in your business, then you're doing a good job!
How Do I Get Noticed?
There are a few things you can do to get noticed at an exhibition. Remember, there will be a lot of other businesses there all trying to get noticed too. What you need to do is find ways to stand out from the crowd. The main way you can do this is by focussing on your exhibition stand. Try and make it the best one in the entire place. You want something that draws people in and gets them curious. There are companies that can help create a killer stand for you. If you got an eye-catching stand, there's a big chance that you'll get noticed by plenty of people. t's important to get the right products to help make you stand out as much as possible, if you purchase exhibition display boards and other similar items then you can be sure to reinforce your brand and attract the eyes of passers-by.
Will An Exhibition Benefit My Business?
In short, yes, an exhibition will greatly benefit your business. As I mentioned, the purpose of an exhibition is to promote your business and get noticed. This is always going to be a good thing. Worst case scenario; you leave an exhibition without any new customers. But, you'll have put your business out there. People will now be more aware of it; they'll know it exists. Plus, it provides you with an opportunity to network and gain some contacts within your industry. Generally speaking, there's no way a business will be negatively affected by an exhibition. You get to market your business, have a chance to gain customers and make a few sales, and network!
And there you have it, that's all you need to know about business exhibitions. I hope you found this short piece helpful and maybe you know a bit more about them now. I highly recommend you use exhibitions as part of your marketing campaign!
2007 SecuTech Expo photo by BrockF5. License: CC BY-SA 3.0.
Would you like to receive similar articles by email?