Doing Business Around the Globe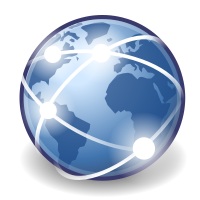 In the last 20 years, the world has become increasingly interconnected. With the rise of the Internet and better infrastructure, economies around the globe have seen an increasing level of globalism. To succeed in this new environment, the modern business has to learn how to integrate itself with different cultures and target global markets. Businesses should learn the cultural traditions and customs of the area before they start a new branch in a different country.
Research the Area
Different cultures have a unique set of needs. Selling a jet ski in Siberia or marketing snowshoes in the Sahara are both ridiculous concepts, but they demonstrate how a badly made business plan can ignore the needs of the area.
A company that neglects its research is bound to run into problems. In one famous example, Chevrolet started selling the popular Chevy Nova in Latin America. When sales of the popular car refused to take off, Chevrolet had to rework their strategy to figure out the problem. Ultimately, they discovered that "Nova" sounds like the Spanish words for "It does not go". Afterward, Chevrolet changed their marketing strategy and the name of their car in order to achieve higher sales.
With this in mind, new businesses should always hire a local translator or guide. This guide can help show employees around the area and ensure that they are following all of the cultural norms.
Understand the Difference
Businesses should always figure out a way to share the story of their brand. Different symbols and names are not recognized globally. Certain signs can even mean the opposite of what they do within someone's home country. Before going abroad, businesses should decide how to present their brand. Choose what really drives the company to succeed and makes them unique.
Companies should also look at the area and see what businesses are successful in the area. By figuring out which product or company performs well, a business can forecast their potential sales and decide if doing business globally is right for them. To make a company more successful, employees should study local greetings, cloth styles and hospitality. When they are abroad, employees should always try any food that is given to them to be polite.
Putting the People in Place
A business is about more than just the bottom line. The success of a company ultimately comes down to the quality of people employed. When selecting employees, a business should hire someone who is knowledgeable about the market. Although knowing the product helps, it is far easier to teach an employee about a product than about the state of the marketplace.
Once the right employees are found, the business will also have to set up a reliable form of communication. In addition to phone and e-mail, companies can use cheap on-line services like Skype. This program lowers the cost of sending phone calls and ensures that the user can have a conference room style chat. By using Skype, e-mail and phone calls, the company can stay up-to-date about all of their business matters.
The most important thing for a business is to start the planning process early. With a globalized marketplace, companies have to go abroad at some point to buy supplies or sell their product. The best way to do this is to start researching new markets early on and expand early.
Would you like to receive similar articles by email?