Make Your Business Lean And Green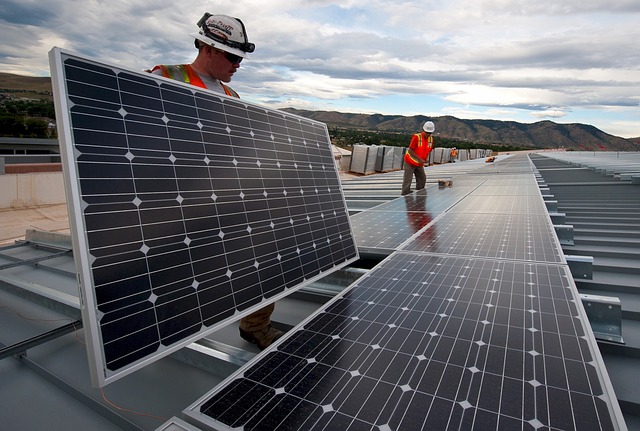 Ask any customer to name ten traits of a company they'd like to buy from, and we guarantee, energy efficiency will be on that list. Consumers are starting to realize that global warming, climate change is not a myth and it's not scientists being over dramatic. More than that, every day, they are being asked to do their part for the environment. Then they look at companies that are wasting thousands in energy costs every year and wonder…why bother? Anything that they do will be completely negated by the impact of these large corporations. They then start gravitating towards businesses that are getting on board with this idea.
So, if you are not green enough, you could be losing a lot of your potential customer demand. Is that your only issue here? Actually no, by failing to go green you could also be wasting a fortune in bills. A fortune that, if you're honest, you probably can't afford. The question is, how do you go green?
Get Renewable
Your first step should be to look into renewable sources of energy. By doing this, you can create your own renewable energy sources from things like solar power and wind energy. If you do this, you will be able to heat and power your business buildings with your own supply and limit the cost as well as the necessity of putting pressure on the power grid.
The most attractive form of renewable energy right now for businesses is certainly solar. With solar power, you can get panels for your business roof. If your company is located in an area where you receive a lot of sunshine through the day, this can be incredibly beneficial. You might be worried about the initial cost of installing this tech. However, you should be aware that the government and environmental groups are willing to make subsidies for businesses willing to make this switch.
Be Better
There are lots of ways you can change your business environment to ensure that it's greener and a great place to begin would be your lighting. You should make sure that the lighting you are using is operating with the least amount of power possible. Typically, this means opting for LEDs rather than halogen bulbs. If you're using a lighting maintenance service for your business, do check to see if they offer efficient energy options. You'll probably find that they can install these LEDs for you.
Aside from this, you should look at the business tech you are using. You need to think about how much power it takes up on a daily basis. Certainly, those hi-tech computers could be very expensive indeed, particularly if they are a few generations out of date. That's why it's important to regularly upgrade your tech.
Recycle
Finally, you should set up recycling in your business. It will save you a fortune on landfill charges, show customers that you do care about the planet and guarantee that your business is not producing a lot of waste.
So don't delay, start going green today and you'll soon reap the benefits of an eco-friendly company.