Is Your Business Getting All It Can From Technology?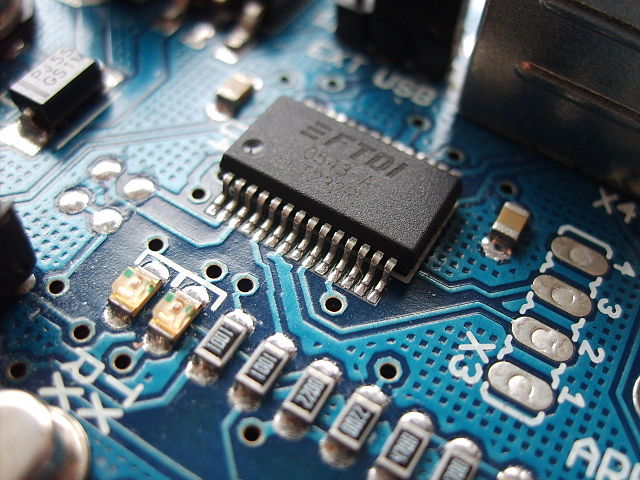 In today's modern world of business, there is no doubt that technology plays a fundamental role. All companies try to embrace advanced tech in some shape or form. But very few use those resources to their maximum capabilities.
Modern tech facilities can aid business ventures in multiple ways. Here's how you can make the most out of yours.
Staffing
Every business owner understands that they are only as strong as their team of staff. That means recruiting well and keeping them well motivated. Tech facilities can be used to aid both tasks.
As far as recruitment is concerned, the internet can be used for posting vacancies and outsourcing specific job roles. Moreover, video calling software can allow employees to conduct interviews and other important aspects.
Meanwhile, modern tech facilities can also be used to improve payment methods. Let's face it, that's the main motivation for any employee to work.
Productivity
Improving staff payments isn't the only way to benefit from modern software packages. There is a whole host of features ready to make the business process a little bit easier. From manufacturing equipment to cloud computing services, your company can reap the rewards. You just have to find the ones that work for you.
There's no point in hiring the best staff if you can't provide them with the rudimentary tools needed to thrive in business. Holding back on technology will only limit your company's success. Besides, if you aren't using these facilities, then one of your competitors probably is.
The last thing any business wants is to be left behind thanks to a lack of embracing modern tech. Don't let yourself become a victim.
Marketing
By now, you should be aware that technology is a wonderful resource for marketing the modern business. Whether it's social media marketing or Pay-Per-Click adverts, these resources can be crucial.
The one tool that most consumers tend to use more often than any other is the mobile phone. Therefore, SMS API experts can be a great boost to your company's reputation and dealings. It's the perfect way to market directly into the pocket of a target demographic. Better still, it's a far cheaper method than many of the traditional alternatives.
Combine the different types of modern tech marketing, and you should see a vast increase in brand awareness. Convert that interest into sales, and you'll be en route to success.
Direct Sales
In business, we are all out to achieve one goal. And that's to make money. Essentially, that all boils down to making money. And modern tech can help you. Consider using online resources like outsourced financial management. This will give you more time to do the things you do best.
For starters, your website is an amazing marketing platform. However, it can also be used as a direct source of sales. If you do take this option, it's important to choose an e-commerce selling platform that accepts as many forms of payment as possible. There's nothing more frustrating than losing sales due to not taking a certain type of credit card.
If selling on your website isn't enough, eBay and other similar platforms are a great way to reach new audiences too.