Make Your Business Website Great With These Tactical Design Tips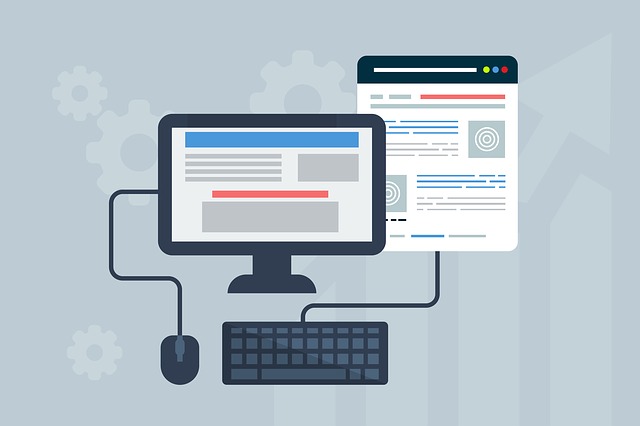 You may have already undergone a crash course, and designed your business website, but there's always something new to learn. Your business website is never finished.
There will always be a need for changes and upgrades. In fact, a malleable business website will fare better in the long run than a stagnant, stationary design.
Take your first steps towards digital greatness, and read this brief summary. Here are a few business website design tips that will increase the efficiency of your overall display.
Ease of navigation
Navigating a website is one of the most foundational aspects of a design inspection. Web users should easily be able to figure out how to get around once they land on your homepage. Don't make it super complicated or "creative."
Creativity is great, but make sure it isn't cryptic creativity. The most common way of creating navigation for a business website is to work a stationary navigation bar into the design. Here is a great visual example, so you get a feel for the simplicity.
Communication is super important
Communication is an extremely important aspect of all areas of business. If your operation doesn't have a solid display of communication internally and externally, your business will have a very rocky trail to travel.
Encourage communication through the way you design your business website. The traditional "Contact Us" page is a must, but there should be more effort to touch bases with your target audience. Research what works best for your industry, and reach out to web users.
Social media integration
Social media is a supercell of communication and marketing on the internet. Millions of people visit their social media profile every day, several times per day. You need that viewer basis.
Integrate social media sharing buttons into the design of your website, so visitors can share anything they find interesting or helpful. Each share is a free marketing plug that could be seen by hundreds of eyes.
Quality content draws in readers
Every great business website comes equipped with a well-written business blog. Building a business blog, full of engaging, informative content is an effective method for gathering in return viewers.
You may also benefit from slapping a few social media sharing buttons at the bottom of each blog post. If you put enough energy into creating a solid blog presence, you will see a huge difference in your web traffic.
Use aesthetic for appeal
The psychology behind the use of color in your design is important. Put a little research into what people in your target audience may find visually appealing, and incorporate those colors into your design's color scheme.
Also, use only high quality images and videos in your design. Web users are not only accustomed to seeing great quality images, but Google's search algorithm rewards speedy loading performance.
Would you like to receive similar articles by email?