Busting the Top 4 Misconceptions of Small Business Loans That Are Keeping You from Achieving Your Dreams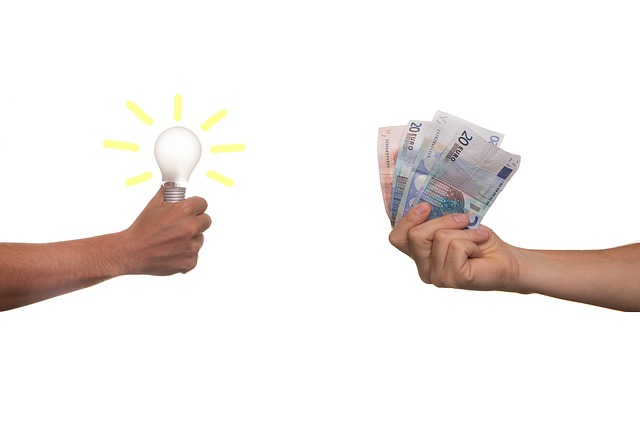 Obtaining the capital you need for your company may require you to get a small business loan at some time in the future. When that happens, you will want to do your homework researching your best opportunities. Much of what you encounter in that search for information may cause you to think that getting the funds will be a fierce uphill battle. That couldn't be further from the truth. What you learn in this post will help shed light on some of these misconceptions.
Misconception 1: Getting a small business loan is as tricky as seeing John Cena
Almost all adults in the U.S. have car. It's probably safe to assume that you had an auto loan unless you are still driving around in the graduation car your parents got you. So you must know that getting any form of investment is all about preparation. Having a good credit record reassures your lender that you will more likely pay them back on time. Except for a few details, the application process is almost the same for all loan companies. Keep a general level of preparation for the application process; this will save you a lot of hassle and headache at the eleventh hour.
Misconception 2: Your credit score should be impeccable
When someone speaks of a perfect credit score, it means a FICO score of around 800. Having a score in the neighborhood of 700 means you could do with some help from finance experts.
A good credit score signifies a higher likelihood of repayment within a scheduled deadline. In fact, several private banks refrain from lending money to people with a credit score below 680. Several website-based lending companies often offer loans for bad credit, but at higher interest rates.
Finding a good source of funding, with a lower than average credit score is indeed tricky, but it is not impossible. You need to search more intently and research your options for more flexible terms. Several small business lenders look at enterprise performance and cash flow before granting a lump sum. It increases your chances of receiving a seed fund or an initiation loan for your new business.
Misconception 3: Asking for more money reduces your chances of getting a business loan
The amount you ask for should have no impact on the outcome of the application. If a loan company bases a lending decision on the loan sum, then it is time for you to reconsider the creditor. Contrary to common belief, it is more profitable for lending institutions to loan more substantial amounts to businesses. After all, lending to one party is less of a hassle than finding ten individual potential lenders for the same money. Therefore, do not shy away from asking for the exact amount your business needs right now.
Banks and credit unions make more profit from a large loan than they do from several smaller ones. A recent Harvard Study proves this theory by showing how the banks are cutting back on smaller loans and opting for larger ones. While applying for a loan, make sure that you have the cash flow to pay it back on time.
Misconception 4: The Interest rate is everything
Interest rates determine a significant part of your investment and profit economics. Hyper-focusing on interest is very easy irrespective of the loan type, source and repayment period. It can tell you how much you will be paying by the end of the loan term and it will tell you the exact APR. However, you must understand that it is only one piece of information. An alternative to measure the value of the money is your return on investment or ROI. What is the money doing for you and what happens if you don't get it?
While choosing a lending party, you should consider several other things besides the interest rate. Check the reputation of the lender, find out about their installment and collection methods, utilization terms and penalties.
Finding the right creditor will determine the future of your business. The experienced quality depends on the loan company, interest rate, repayment terms and processing fees. There is no guarantee that the loan which worked for your best-friend or top competitor will also work for you. Always keep your business economics and necessities in mind before going out hunting for a loan.
Would you like to receive similar articles by email?