Tips for Improving Your Café's Reputation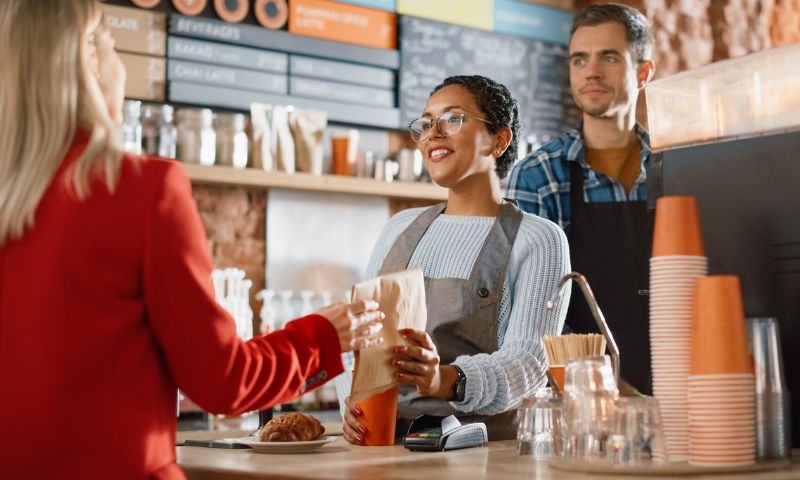 The last thing you want is to lose customers to the café down the street. Here are some tips for improving your café's reputation and helping you provide the best service possible.
Why Improving Your Café Reputation Matters
Managing your café's reputation is more important than ever. You want to focus on providing the best customer service possible since a few negative reviews can quickly derail your business. The fact is that potential customers most likely research your establishment before walking through the door, so café reputation is essential for effective marketing and making customers feel welcome.
Customers should also trust your food and beverages. The role of food and beverage packaging matters significantly, as it protects food items from damage and contamination. Furthermore, product packaging can impress customers, influencing their emotional responses. Lastly, using eco-friendly packaging materials can leave a positive impression on customers and make them feel more inclined to come back and support you.
Tips for Improving Café Reputation
Your café reputation matters more than you would think. Here are some tips for improving your café reputation and to help you go above and beyond for your customers.
Provide More Menu Options
Creating an enticing, delicious menu for your café takes a lot of time and consideration to make it stand out. However, you need to try to cater to everyone. Many customers have food allergies and sensitivities, so offering more menu options can help your café's reputation.
Consider the food and beverage alternatives or substitutions you can make for your customers. For instance, if you have many customers with gluten allergies, offering gluten-free bread, pasta, and crust can make it easier for them to have a bite to eat. Showing how much you care about your customers and their needs can vastly improve how they view your café.
Offer Multiple Seating Areas
Seating is an essential part of owning and operating a café. You want to have enough room where customers can relax, work, catch up with their friends, and participate in various events. Unavailable seating can leave customers feeling frustrated and not having a positive impression of your establishment. There are many benefits of using indoor and outdoor spaces in your café, such as making customers feel welcome.
If your café offers outdoor seating, placing outdoor heaters near tables can provide a unique experience. Focusing on all-weather availability can do wonders for keeping customers happy.
Would you like to receive similar articles by email?