How to Choose a Fulfillment Service for Your Ecommerce Store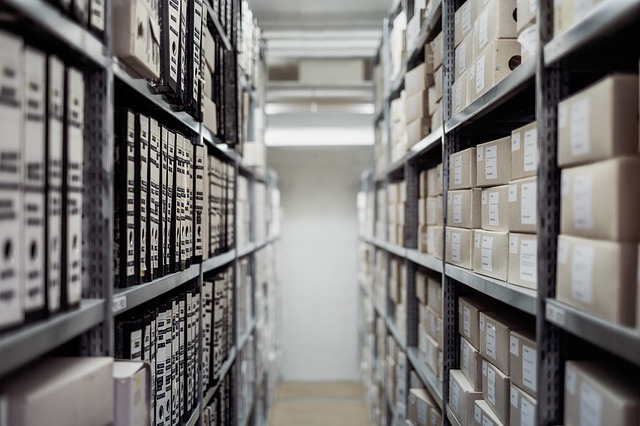 Are you a proud owner of a brand-new online store? You've put in the hours (and the money) to get your ecommerce store looking perfect. And now you are so ready for the sweet sound of sales being rung up. Not so fast! First-time online shop owners are often unprepared for the hassle that is shipping and fulfillment.
Now, it may make sense to take care of the shipping yourself—if you expect your sales numbers to be very low. But for most online shop owners, preparing for growth is how you want to begin your business. An unscaleable business model will run you into trouble, fast.
Of course, not all fulfillment services are equal, and you want to find one that's a good fit. Here's how to find the right fulfillment service for your online store.
1. Assess your warehouse needs.
The beauty of a fulfillment service is that it serves as a warehouse on top of packing and shipping. So the first step is to consider how much warehouse space you will need. What's the volume of product that you will be storing? Knowing this will help you determine how much you could end up paying the fulfillment service you choose.
2. Look at receiving fees.
Most fulfillment services charge for the first-time shipment of your inventory to their warehouse. Each fulfillment service uses a different pricing system. But, generally, this fee will cover unloading your product and storing in their warehouse. Typically, you can expect to pay $15 to $35 per pallet.
3. Find out storage fees.
How much will it cost to keep your goods at their warehouse? Depending on the service you go with, you could be charged by SKU, by season, or by pallet sizes. Some companies charge nothing for storage, but their receiving fees are higher.
4. Consider packaging options.
Do you have many types of product with various types of packaging needed? What's the most unusual thing you need packed? Think about that difficult-to-pack object in your inventory. You will want to find an order fulfillment partner that is familiar with packing the widest array of product.
5. Look at the range of shipping options on offer.
What's on your wishlist here? Do you want to provide next-day or even same-day shipping to your customers? Do they use DHL, UPS, FedEx, or all three? Do they handle returns? Can they handle oddball requests, such as gift wrapping, etc.? Who provides the lowest shipping rate?
6. Check out their clientele.
One handy way to find out if the fulfillment service you are considering knows how to handle your product is to take a look at their clientele. Is their present clientele similar to you in products being sold? If yes, then you know that they will have experience with packaging and shipping your inventory.
7. Look at their customer service.
Not to be missed among all the logistics and fees is the customer service aspect of a fulfillment center. The person at the other end of the phone is the one you'll be calling when an order goes awry. Will they be quick to make things right? Do they go the extra mile to keep clients happy? Are they prompt with returning calls and responding to queries? It can be hard to figure this out based off of just a few calls… So make sure to do this last step…
8. Read reviews.
Read through reviews of their service. These are past customers with needs and desires similar to your own. They can provide insight into the company you are considering. Of course, there may be that one irate customer who gives the company a 1-star review. Look, instead, at what the majority of clients are saying about the fulfillment service.
A great fulfillment center can be looked at as a business partner, integral to your store's success. Do your research and choose wisely.
Would you like to receive similar articles by email?