Commercial Consumption: Meeting 2030 Emission Reduction Goals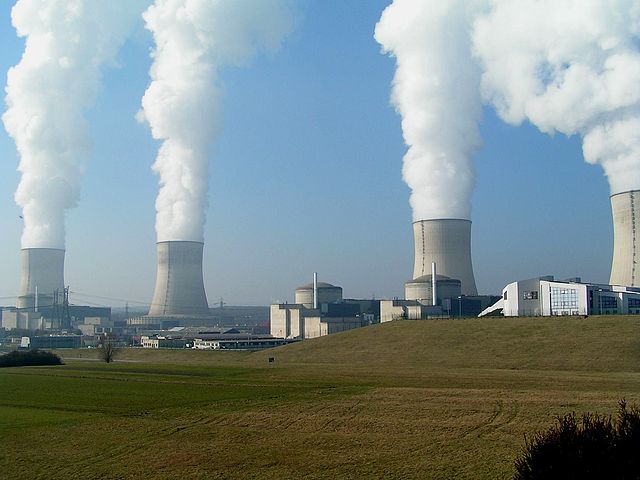 In order to meet the Canadian government's commitment of a 30 per cent reduction in Greenhouse Gas (GHG) emissions by 2030, the country's commercial buildings will be looking to slash their emission contributions by nearly one-half.
Late last year, the Canada Green Building Council (CaGBC) released a report entitled, Building Solutions to Climate Change: How Green Building Can Help Meet Canada's 2030 Emissions Targets. The report aims to provide a few tangible steps on how buildings can adjust to reach this fairly ambitious goal.
"This report demonstrates how we can achieve real results in the battle against climate change by investing in the building sector," says Thomas Mueller, president and CEO of the CaGBC. "Buildings represent the most cost-effective way to reduce GHG emissions, generate positive returns on investment, and stimulate the economy."
The report provided four key recommendations:
Investing and providing incentives for energy efficiency improvements
This recommendation would include deep retrofits, establishing renewable onsite energy systems, and switching fuel sources to renewable options. The report found that if buildings exceeding 25,000 square feet were capable of adopting these measures, by 2030 Canada would be able to reduce GHG emissions by 44 per cent, create savings of nearly $6.2 million and creating direct and indirect economic benefits of an estimated $32.5 billion.
Strengthen building performance by advancing building energy benchmarking, reporting and disclosure initiatives
In order to advance benchmarking the report recommends expanding the Energy Star Portfolio Manager Program, which currently serves 13,000 buildings throughout Canada, to support a wider range of building types.
Invest in net-zero building by supporting a National-Net Zero Building Initiative to create a Canadian standard to guide the industry
According to the report, if all new buildings greater than 25,000 square feet were built to be net-zero carbon between now and 2030, emissions would be 17 per cent lower than those in 2005.
Adopt advanced green building measures for federal building renovations, new construction and leased properties
Federal buildings over 25,000 square feet currently account for three-to-five per cent of the building sector's emissions. Adopting green building measures in these buildings could see emissions reduced by 480,000 tonnes and hold a cost savings of $170 million.
Many of those who operate and manage buildings over 25,000 square feet have begun the process of looking at how they can reduce emissions, in part by consulting with energy management firms.
Firms like Active Business Services (ABS), an energy management firm headquartered in Burlington, Ontario, provide energy management solutions for small, medium and large businesses in Canada.
Through custom tailored energy procurement strategies and consulting with energy management teams like those offered by Active Business Services, businesses can meet the growing requirements of reducing emissions.  Foremost among the recommendations provided by energy management firms is that companies begin the process of reducing emissions by participating in an energy assessment of their business, one that provides a clearer understanding of a given company's current energy consumption and areas that need improvement.
Along with the overall goal of reducing GHG emissions, the Canadian government has also pledged to become a leader in the transition to a low-carbon and climate resilient economy.
"Now is the time for governments at all levels to show leadership and commit to policy initiatives that meet stringent high performance standards, while engaging and supporting broader uptake of lower carbon measures across the existing building sector," added Mueller.
Nuclear Power Plant Cattenom, France. Photo by Stefan Kühn. License: CC BY-SA 3.0.