5 Common Electrical Problems in a Warehouse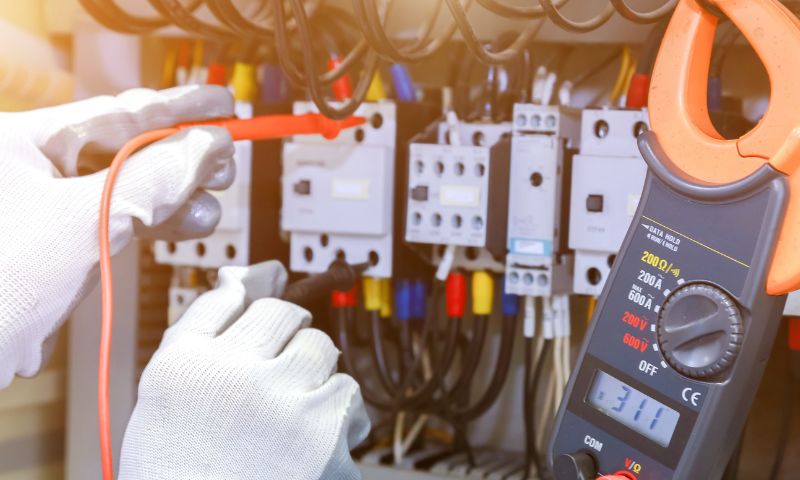 In a warehouse, industrial machines that work nonstop to provide consistency and increase productivity require special maintenance. Most operate using electricity, which could cause fires if the machines are not well kept and optimized after some time.
These common electrical problems in a warehouse will give you valuable information on what to look for to avoid problems and technical issues. Most accidents happen due to a lack of preparation, monitoring, and attention to detail around the workplace.
Poor Inspections
Most warehouses use heavy-duty machines that, by law, must follow safety guidelines and regulations, including space between units, open paths, and distance from the walls. Some industries believe that when they follow those regulations, everything should work as planned, but sometimes, it doesn't. Performing daily inspections is necessary to detect problems and find the proper solution.
Failing Wires
Wiring is essential for machines that work with electricity, and most have a plastic cover to protect them from threats. One common problem is that pests, like rats, chew on the wires, leaving the main coils and materials exposed. This could cause malfunctions and ignite fires. Keep wires off the ground and secured to allow energy to flow to the machines efficiently.
Circuit Overload
Some machines require special outlets with the necessary voltage that you can plug them into to keep them active. Not having adequate plugs in your warehouse is one of the main reasons to hire an electrician to update your power intake and keep your machinery safe. Voltage is essential, and having the proper elements, like power supply and plugs, will keep your warehouse safe and efficient.
Staff Knowledge
The right knowledge will prevent multiple problems from occurring, especially when some of those problems are unpredictable. A lack of staff knowledge and training is one of the most common business problems. The best solution is to train staff on what to do in certain situations that could put them in danger. Heavy-duty machines come with specifications that employees must follow and meet; this will reduce the chances of accidents and electrical problems inside the warehouse.
Inadequate Grounding
Weather conditions play a big role in the electrical side of any business, especially when a business relies heavily on machines. Depending on where your business is, having proper grounding and surge protectors will keep your equipment safe and prevent electrical problems. You must keep your machinery away from basements because of flooding, protect it from lightning, and perform constant maintenance.
Would you like to receive similar articles by email?