How to Connect Your Mobile Lifestyle With the Rest of Your World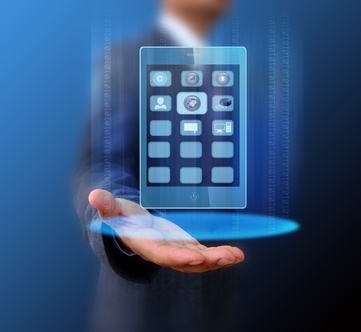 Worldwide use of mobile devices is on the rise. During the second quarter of 2013, 432 million phones were delivered to eager customers across the globe, the International Data Corporation reported. For that same period one year ago, that number sat at (a still-impressive) 400 million.
According to the security company Sophos, the average American carries around three mobile devices. Sure, some of these pieces of equipment are connected to other pieces of equipment (we'll talk about tethering shortly), but most of the devices are being used wirelessly. E-book readers, smartphones, tablets, laptops—they're all accessing the Internet with no cord.
However, it's not just the Internet people are accessing while unplugged. Mobile devices can sync up to televisions, and one well-synced device can control virtually all of the electronic equipment in your house. Here's a small list of the top applications that allow this type of device syncing. But first, a quick word about the impending extinction of a technological quirk.
Tethering
Tethering is an Internet accessibility method where an Internet-free device can be attached to a mobile device to receive a signal. It's a technological and ethical gray area, and it's slowly becoming an extinct practice, thanks to the advent of satellite Internet services. Don't think too hard about that term. It means exactly what it sounds like. Fortunately, there is a new app that allows you to check the Web and email from practically any location on the planet.
AccessPoint Mail & Web
This iOS app allows users to connect to the Internet via satellite using a special mobile device. The AccessPoint app can then be downloaded. If you're enjoying a vacation on an isolated island, but you absolutely need to check your email, then AccessPoint is your best bet. The initial phone purchase is a bit pricey, but for world travelers who need to stay connected, AccessPoint is the route to take.
Wemo
If you're looking for something a bit more all-inclusive, then we suggest checking out the Wemo app. Using this app, you can control any electronic device in the house with one tap. After purchasing a Wemo plug adapter, televisions, stereos and refrigerators can be activated from your mobile device. What's better, users can set these devices up on a schedule. If you want to be instantly slammed in the face by your favorite song when you walk into the den, Wemo has you covered.
RowMote
Your mobile device can even be synced up with your business side. The RowMote app allows users to flip through a PowerPoint presentation without clicking a thing.
IRa Pro
This is another app that can be crucial. Using iRa Pro, your security cameras can be monitored remotely. If you get that mental itch that something just isn't right while you're away from home, iRa Pro allows you to scope out the situation, and alert the authorities if need be.
Would you like to receive similar articles by email?