On a Construction Job? Here's How to Protect Your Equipment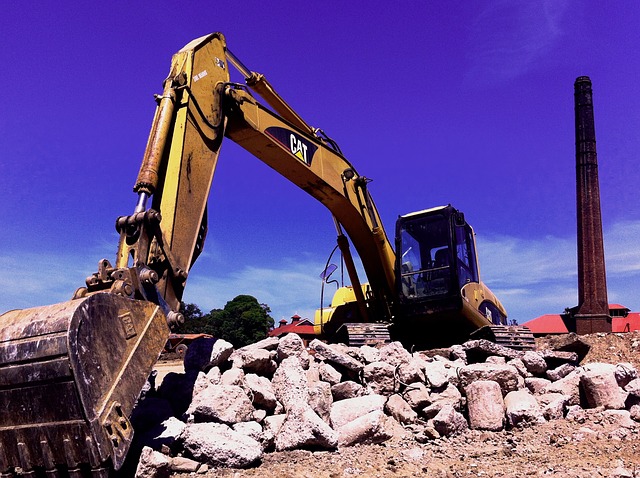 If you run a construction business, you will have lots of equipment that you use to get your jobs done. This equipment tends to be very expensive, so you don't want anything to happen to it. If it does get damaged or stolen, the business might have to take a big financial hit. First of all, you should get the right insurance to cover you. But there are other things you can do to protect your equipment on your next construction job. You can decrease your expenses by renting some equipment. Checking out the best dumpster rentals you can notice that saving your business' money has never been so easy. There is no need to have a dumpster in the inventory if you can easily take this worry away.
Secure the Ground
The ground on which your construction equipment will stand is important. On a construction site, it's necessary for you to bring in lots of machinery and equipment. If the ground if not strong enough to hold the weight properly, all kinds of problems can occur. And some of these will lead to damage being inflicted on the equipment. By securing the ground and using things like rig mats, this can be avoided.
Tighten Site Security to Prevent Theft
As well as physical damage, you will have to think about the risk of theft to your company's equipment. When you are using equipment that is valuable, there is an incentive for criminals to steal it. They will be able to sell the items and make a tidy profit from their crimes. So, make sure that you secure your site properly. It might also be a good idea to hire a security guard to man the access points.
Increase Lighting
Another thing you can do on the construction site is increase the lighting. This helps to ward off burglars, and it also stops people from trespassing on the site. The light makes it look like the site is active during the night even if it's not, so it's something that is definitely worth doing. Make the lights strong, and cover the entire site. You'll be surprised at the kind of impact this can have. You can use solar powered lights that charge up during the day and then come on at night.
Keep Maintenance Records
If you are going to look after your construction equipment properly, you will need to know what's going on with it. What kind of work and repairs has been carried out on it in the past? If you don't keep a record of these things, you won't know what condition they're in. Log all the maintenance checks and services carried out on each piece of equipment too. This will help you keep your essential equipment in better condition for longer, so don't ignore it.
Ensure All Employees Are Trained
Everyone who uses the equipment that your business relies on should have the proper training. If they don't, it can become very easy for problems to arise. That's not what you need to happen. When everyone who handles the equipment knows exactly what they are doing, no one will make mistakes. This is good for your equipment, and it's good for your employees too. It should mean that accidents on the job become less likely than in the past.
Would you like to receive similar articles by email?