Content Marketing Trends That Will Dominate the Ecommerce Industry This Year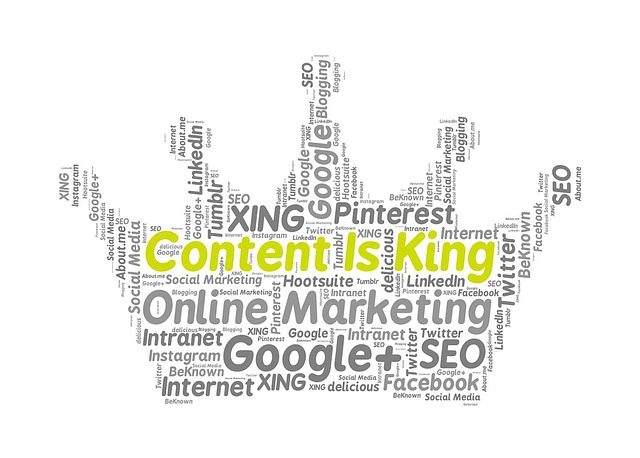 Those who know how business works in the digital world and how important audience is, understand the difference between traditional marketing and content marketing. While the customary marketing is said to talk AT people, well-thought-out content marketing talks WITH them!
Probably you never thought about this seriously, yet this is high time you consider coordinating your E-commerce brand with the popular content marketing trends to reap some unbelievable benefits of content marketing!
Anyway, let's dive in and get a quick motivation to start approaching content marketing for the growth and success of your e-commerce brand.
Here we have rounded up seven content marketing trends that are dominating the e-commerce brands:
1. Individualization
The time when customers used to accept one-size-fits-all content experience is long gone. Outdated marketers have stressed on segmentation for years, to get relevant content for their set of target audience. But with the modern-day customers preferring "me first" approach regarding content, and hundreds of promotional messages attacking them, there's less to blame them.
Your customers want to feel unique and valued, and with the relevant content and meaningful message – you can win their hearts and of course, motivate them to take the necessary action. You wouldn't believe 94% of marketers trust content individualization is the key to customers.
But how?
With the advanced tools like Leadfeeder, you can view info about your website visitors (much more than their demographics). Using this information, you can create content that can answer all their queries, without needing you to rely on cold calls or emails!
2. Employee Advocacy Programs
The present B2B marketers want their brands to be transparent than ever, more relatable, and most authentic. That is because people these days, are not satisfied with merely connecting with a brand on social networks – they crave for a personalized connection with the brand.
In plain words, employee advocacy is a strategy that motivates the employees to advocate on behalf of the brand/business. Employees can be encouraged by using incentives to share the branded and third-party content (both relevant). Such a social media sharing strategy works both ways:
It helps the brand expand its network
It helps build employees' personal brands
If stats are to be believed, productive employee advocacy programs can bring fivefold increase in the website traffic, with nearly 25% increase in lead generation!
3. Analytics and Automation
Data analytics and automation are the talk of the town in the e-commerce world. The trend has set many content marketers to amaze so much that they are escalating to become one of the most dominating trend this year. The purpose of using analytical and automation tools is to help e-commerce brands improve their content creation, curation, and distribution strategies.
Not just that, marketers can simplify the ideation process by identifying trending blog post topics in their niche with high engagement rates. With automated content curation, you can spare time and effort spent in streamlining social media activities. Much more than creating the relevant content, it's critical that it reaches the right audience. That's the reason automation is necessary to help distribute your content among the targeted audience.
However, the trick to do that effectively you need the right analytics at the right place. You may have optimized your content for search engines, but it's no use if you can't track the performance. It will leave you with no option to improve anything. So it's necessary that you use the perfect combination of analytics and automation for even content distribution.
4. Long-form content
Oft-overlooked, long-form content can do wonders! While short articles and blog posts still derive subscribers, B2B buyers are seeking new and deeper ways that have value compared to a 350-500 words post. The reason behind the increasing hype of long-form content is its long lifespan. It service both – instant customer engagement and long-term sustainability. The number of successful bloggers stressing over long-form content is increasing every day and why shouldn't they!
While it's true that a few people prefer brief notes to get a general idea of a topic, the long-term audience is always interested in finding out the details and understanding a topic, issue, or term. Such audience seeks well-thought-out, researched, info-rich, and long-form content rather than taking a quick bite.
Over to You
Now that you know how productive content marketing can be, what about giving it a try? Sky's the limit when it comes to using content marketing for e-commerce, and you can take inspiration from so many popular brands out there, who are doing a great job with it.
Would you like to receive similar articles by email?