How to Create a Happy Workplace for Everyone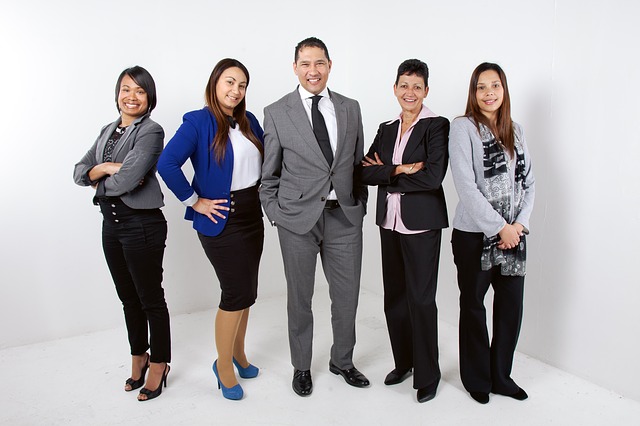 Working towards your company's goal involves a lot of pressure and focus. At times, too much of these can turn an employer into an insensitive boss who ignores the fact that his employees are people too. When this happens, the workplace will seem a mundane environment to work in, decreasing employee satisfaction and productivity in the process.
There's no question that happy employees are the most productive ones, and it takes an awesome work environment to turn them into one. Ensure success by cultivating a genuinely happy organization through these helpful advices.
Employ positive people
During the hiring process, employers often make the mistake of looking past an individual's personality and focusing too much on just his or her qualifications. Although one's experience and skills are most relevant when hiring someone, your team can be stuck with a gloomy employee in the future that may only bring doom to the entire office. To further confirm that person's background, it is advisable to conduct drug testing as required in many states.
Happiness is contagious, and so is negativity. Relatively, it takes naturally happy individuals to imbue happiness in the workplace, which is why hiring positive people can be beneficial to the organization.
Practice a work-life balance
It is easy for employees to feel miserable when they feel like all they do is work that they don't have enough time to live their own lives. Giving your employees control over their working hours can be a great idea to promote a healthy work-life balance. This sense of freedom will easily refresh their minds from the stresses of work, as having flexible working hours give them enough time to spend with their family and friends.
Promote employee growth
Promoting growth and development among employees is an investment worth getting. There is a certain sense of satisfaction knowing that the company you are working in desires for you to grow as a skilled worker. Not only will this help your team individually, but will also benefit your business as the quality of work improves. To achieve this, employers may encourage continuing education courses, leadership seminars, and the likes.
Work with your team
To be a great leader, it helps to always let your team know that you're there for them through thick and thin. This includes jumping in on the chaos and doing the dirty work with them. Learning to listen to your members' problems will earn their trust and respect. For instance, a problematic employee who may be under drug influence may be lagging the entire team. Instead of judging that person in a whim, you may introduce the idea of a THC test kit to address the situation.
Another tip to boost team morale is to provide rewards to employees who put in hard work. Treating your team to lunch or even just sending out e-cards of thanks will be greatly appreciated.
Your employees spend a huge chunk of their day at work, so it pays to create a fun and fulfilling environment for them. You owe it to the people keeping your business running.