How to create successful lead magnets for your social media campaign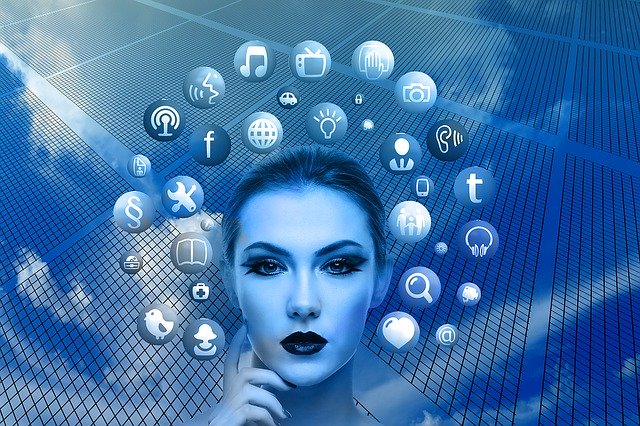 About 3.5 billion people are actively using social media today. It shows that social media is a diverse platform. Regardless of your business niche, all social media sites have a fair share of the audience that you can target for leads. However, gathering leads is going to be a mounting task unless you execute the right strategies.
Understandably, it is tough to be always on top of your social media campaigns because algorithms keep on changing with time. But that does not mean you should stop using Facebook, Twitter, LinkedIn, or suchlike channels. Smart marketers are using the following lead magnet ideas on social media to expand their pool of leads:
1. Optimize your social media profile
That's the first and most crucial step. You can't afford to go wrong here because it sets the tone for the future campaign. A well-optimized account reflects your professionalism, and people are more likely to share their details with such brands.
Many businesses fail to gather leads on social media because they operate with the owner's personal social media account. You shouldn't commit the same blunder. First and foremost, set up a separate social media profile for your business.
Here is more on how to effectively optimize your social media account:
Incorporate website links
Add the cover photo of your brand. We recommend having a high-quality picture.
Of late, customers have begun to have trust issues due to the increasing number of online scams. Now they give a proper run down to business before sharing their details. So make sure you don't leave any profile field empty
To extend the reach, don't forget to add keywords in the bio. Remember, the over-stuffing of keywords is a big turn-off.
2. Share links of gated content
To read your gated content, readers will have to share their email address. The mechanics of gated content make it an ideal tool to gather high-quality leads. Digital marketing experts hold that leads generated through gated content have a high ratio of conversion. Though, your content needs to come from the top-drawer.
The versatility of gated content is what makes it more appealing. Depending on the type of your business and audience's interests, you can create white papers, videos, blogs, videos, infographics, case studies, etc. and hide it behind a gate.
Pin the links of gated content on your social media. That way, the content gets more exposure, and you end up getting more clicks.
3. A photo contest can fuel leads
Nothing to take away from other types of quiz contests, but the visual appeal is not there. Social media users pay more attention to visual content compared to different media. Talking about the winning price, it does not have to be a stuffy one. Something as simple as offering a discount code or sending pizza to the winner will get the job done.
Are you wondering what should be the guideline of the competition? It's a valid question because the wrong direction will take you nowhere, and make the matter worse; you will end up wasting your time and revenue.
So here is how your contest guidelines should look like:
A contest entry form is a must. Since the ultimate object is to collect leads, you should not get caught up in too many things by ignoring this ever-important step.
Make it mandatory for participants to share the post on multiple platforms to win the contest.
Ask people to upload a high-quality picture. It will encourage participants as well as random users to share the post.
4. Exploit social media advertising
One of the biggest reasons to use social media advertising is its capacity to be highly specific. Using all the filters, you can target a small portion of the audience from any nook and cranny of the world you wish to. That makes your campaign deadly effective.
To top it off, Facebook, Twitter, and LinkedIn have made it even easier for you. They all offer lead generation ads. Breaking from the tradition, social media users don't have to take the pains of filling the form at your landing page. These ads allow people to fill the form on their social media and, as a result, they receive your valuable gated content.
5. Be consistent
Users expect consistency from brands. You can't wait to get the leads if you are inconsistent with your posts. Given the modern-day cut-throat competition, customers don't take too long to forget a brand.  Also, don't scare-away the leads by publishing too many posts. Maintaining balance is going to be the key.
The best way to maintain discipline is to make a weekly or monthly schedule and publish your posts only at optimal times.
The final verdict
As you can see, lead generation on social media is not as challenging. Since social media users go through a lot of turns and tricks planted for business purposes, they know what is worth their time. You can't just throw anything towards them and expect an overwhelming response. You have to walk a tight line of the above measures to witness success in your lead generation strategy.
Would you like to receive similar articles by email?