Cut Your Business Costs Right Now!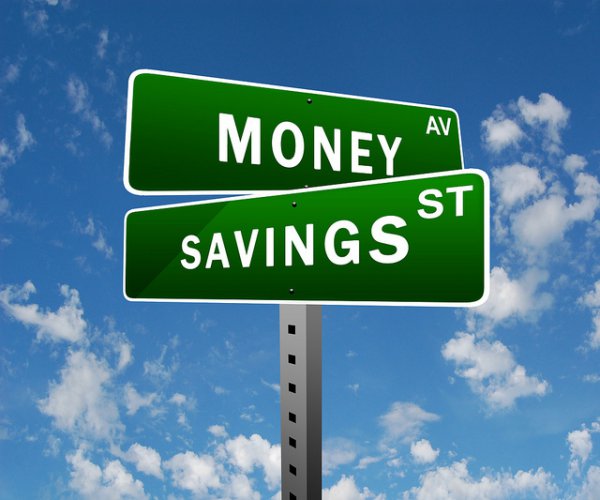 The global market is becoming more competitive. New businesses join it everyday; perhaps your is one of them. If it is, you need to immediately start to think about ways that you can cut costs for your company. Cutting cost is one of the easiest ways to make your business more profitable. Or keep afloat when times are hard, but you have to do it the right way. You can't cut budgets in places where you should be spending more money.
In some areas of your business, you're going to have to accept that money is going to be lost. But in others it's easy to survive on very little. Don't worry we're going to show you what we're talking about. But, your first step is to arrange a meeting with your colleagues and advisors. There, you can brainstorm ideas on how you can save money, making more at the same time. These are just some of the concepts you should discuss.
Free Marketing
How much do you spend on marketing for your company? If it's four digits or more, you are spending too much. We imagine if you do find yourself spending a fortune on marketing it's because you're still investing in advertising like TV and Radio. There is no need for these expensive sources anymore when you can advertise your business yourself. Remember, if you own a blog or a website that is your own private advertising space. As long as they are stylish, accessible and easy to understand, they can be great ads for your business.
Of course, you will have to make sure that customers can find them but we imagine you know all about SEO. If you don't, speak to a company that offers SEO services. They'll be able to explain the methods they use to ensure that customers find your company online. Once you do that, you are going to find that traffic to your website and blog increases dramatically and guess what? You will have spent a fraction of what you were paying for TV and radio ads.
If you haven't started using social profiles to market your company you're wasting a grand opportunity. Social network usage is free and the perfect tool to promote your business. All you need to do is learn the strengths of each one. For instance, Snapchat can be used by making your business open and exciting to customers. If you attend an event that has a commercial value related to your business be sure to be updating your Snapchat business account.
Outsourcing
There are plenty of jobs and tasks in business that are annoying but necessary. They eat away at your budget because you have to hire the staff and then buy the equipment. One example is IT. You probably have an entire section of your company dedicated to setting up and maintaining your computer networks. But here is the good news. You don't need them because you can outsource this job and save the cost as well as the trouble. If you outsource IT support, you'll have a network set up by professionals. They'll also be there if anything goes wrong, but they won't be on your payroll. It's win-win for you and outsourcing jobs like this is a route many businesses are choosing to save on costs.
Another example is advertising to consumers through telecommunications. Or, to put it in it's less attractive format: cold calling. We know your company probably engages in cold calling. It's just a necessary form of gaining new customers and advertising your business. But, you shouldn't need to pay your employees to do it. You can save a fortune if you outsource this job to another company. Let them ring up your customers and advertise your products while your employees keep their hands clean and busy with other jobs.
Flexibility
When you started your company, you should already have started to think about flexibility. But perhaps you put it to the bottom of the list of things to consider. This was a mistake but one that is easily rectified. Flexibility is all about establishing whether there is a way to run your business by wasting fewer resources.
If your company runs mainly online, you might want to consider whether your employees need to work in the office. We suspect with a good network, many of your employees could work from home. This will save you a huge amount in costs from paying for equipment to bills and rent. You might find that all your employees can work from home and communicate daily through networks. Can you imagine how much you would be saving if you no longer needed an office at all? Another concept that makes this idea appealing is that you will be cutting out the costs of accidental injury claims. These lawsuits can cost businesses astronomical amounts in legal bills. But if they are working from home, you are no longer responsible for such accidents.
Keeping Track
You might be surprised that most businesses are making more than they realise. The reason that they aren't aware of these extra funds is that they made the mistake of not hiring an accountant or even using accounting software. It is vital that you do this if you want to save money in your company. We know, hiring someone else sounds counterproductive to spending less. But the amount you save overall will more than pay for their employment. You will be astounded by how much more money you have to spend once you get your accounts in order.
Scaling Down
This last option should only be used if your company is facing the possibility of going under. You might hit a difficult year and in that instance it is wise to cut back and downsize. You cut your business down so that you can keep breaking even without facing huge losses. Once you find your feet again, your company can expand to its original size. However, it should be noted this is a worse case scenario and should only be use in times of dire need.
If you use the previous pieces of advice, we think you will be cutting enough costs to make such a substantial profit this will never be necessary.
First photo by 401kcalculator.org. License: CC BY-SA 2.0. Second photo by David Martyn Hunt. License: CC BY 2.0.
Would you like to receive similar articles by email?