How to Get the Best Deal on a Car Lease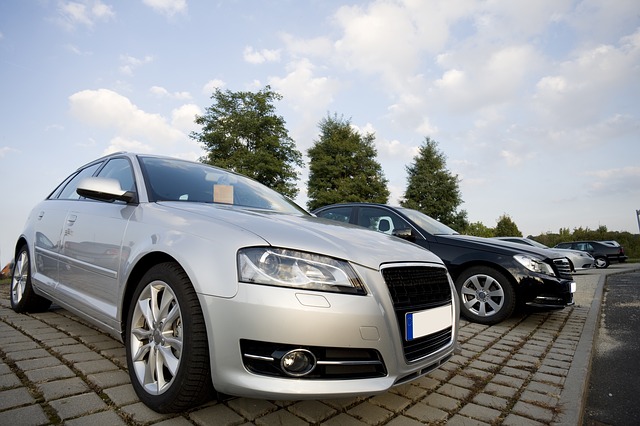 Far too many people are unaware of the fact they should approach leasing a car the same as they would buying one. This is because the sale price upon which all of the terms of a lease are predicated are negotiable with the dealer, just like they are when the car is being sold.
Because guess what? The car is being sold.
With that in mind, here's how to get the best deal on a car lease.
Review Your Finances
Run the numbers on your household budget to determine how much you can comfortably afford to pay to have a car each month. Keep in mind these costs should include the monthly payment, insurance, fuel, and maintenance. Also be mindful of the fact insurance will be more expensive if this is your first lease and you're wondering, "How does leasing a car work?"
While you're at it, get a copy of your credit report and ask your bank to quote your credit score. Make sure your credit report is free of errors, so you can determine the accuracy of your score. With your score in hand, you can see what interest rate you can expect based upon your perceived creditworthiness.
Consider Your Lifestyle
Once you've figured out what your budget will allow, visit some car buying sites like Automobiles Illustrated, Edmunds and Autobytel to get an idea of the type of vehicle your budget will support.
Speaking of which, it's also important to take your lifestyle into consideration, especially if this is to be your one and only car. A two-seat sports car is going to be more trouble than fun if you'll need it to carry a spouse and two children as a family car would.
The other thing you want to do is look to see how well each car on your list holds its value. The higher the resale value of the car you choose, the lower your monthly payment will be. You must also keep in mind a lease will limit the number of miles you drive annually. Most mainstream leases allow 12,000 miles per year, but luxury cars and sports cars usually limit you to 10,000.
Try to narrow it down to three cars you think will best serve your needs and your budget.
Test Drive Your Choices
After conducting your background research, visit some dealerships to test-drive the cars on your list. Each salesperson will ask for your business — as they should. Tell them you're still researching and the test drives are part of that process. Get their card and assure them you'll get back to them with an opportunity to win your business if their car impresses you the most.
Negotiate the Sale Price First
Once you've settled on the car you like best, it's time to talk price.
Any good finance calculator will help you figure out what the price of the car should be once you know how much you can afford to pay monthly. This is crucial information, because you want the sale price — not the monthly payment.
Don't discuss leasing until after you've negotiated the best possible price.
While the leasing company will own the car, you're the one paying for the use of it during your lease period. The leasing company will buy the car on your behalf — at the price you negotiate. The better you do in that regard, the less you'll pay overall.
You should also look at the manufacturer's websites to see if any lease specials are being offered on the car you want. These pre-packaged deals can often be quite competitive.
Email several dealerships in your area with the exact specifications of the car you want. Tell them you'll buy from the dealer who offers the best price. Once you have those in hand, go back to the salesperson with whom you drove, show them the best quote you got and let them try to beat it.
Take the email offer if they can't.
Set Up Your Lease
Once you've arrived at an acceptable sale price, tell the salesperson you'd like to do a lease — rather than a buy — at the price you've negotiated. Be specific about the terms you want. Tell the salesperson you want a 36-month lease at 12,000 miles per year with minimal drive-off fees (if that's what you want).
Ask what interest rate the lease is based upon. They'll reply it's based on a money factor and quote you a five-digit number preceded by a decimal point. Multiply it by 2400 to convert it into a whole number. For example, a money factor of .00271 will translate to 6.5 percent. Compare that to what you know your credit score will get you to be sure it's fair. If it isn't, push back until you get what you feel you deserve.
Once you have the deal you want, sign it and drive away.
Would you like to receive similar articles by email?