Digital Marketing: A Comprehensive Guide on Strategy for Small Businesses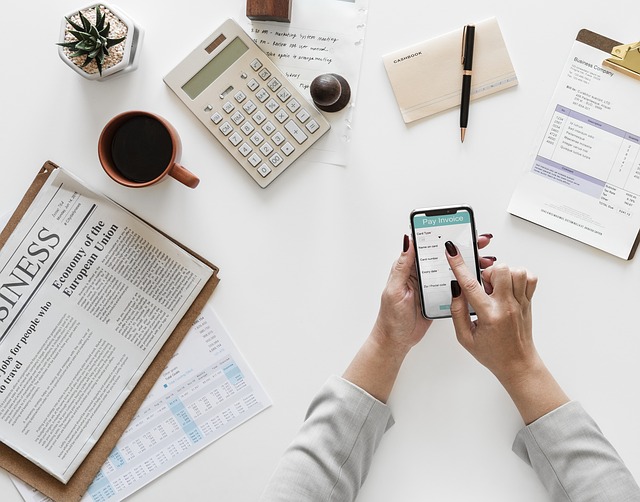 Time is limited and competition is high. Customers demand easy access to the business. So here is a guide for SMEs to understanding use of E-marketing for growth — A strategy to capture the attention of a digital generation.
The current era is all about digitalization and business developments. Customers look for businesses by using online resources mostly because it is convenient and time-saving. The business industry is overwhelmed at the moment because the marketplace is highly competitive.
Technology has smoothed the skills for entrepreneurship. Small businesses are being established everyday but their success rate is low. Small business start with small investments which is why it becomes a challenge to spend on their marketing campaigns.
A digital marketing strategy can either make or break a small business. Planning marketing strategies calls for organizations to develop best methods and practices to market their products.
Below are some useful digital marketing strategies, especially designed for small businesses.
Go Pro or Go Home
Technology is growing fast and there are different resources being used for marketing. The best way to go forward is to use all of them to enhance the awareness of the business. Every online marketing resource comes up with a new idea or new features.
The need to remain up-to-date with the advanced features of digital marketing channels is very strong. Small business needs to use expert techniques for digital marketing. There is no way around it.
Digital marketing is all about creativity and appropriate use of information technology. Small business use information technology to evaluate the current needs and future requirements of customers and implement the gathered information in the marketing strategy.
Customers need to know that the business is providing what they want.
Developing In-Depth Content
To come up with the appropriate content for digital marketing, small businesses evaluate their targeted audience and make segmentation on the basis of demographic and behavioral factors.
Digital marketing enhances brand awareness internationally, which leads to increase in sales. The use of content matters a lot when it comes to digital marketing. Content needs to be relevant and based on truth. It should be interesting enough to engage the target audience, and also retain the old customers.
Creativity matters a lot when creating digital marketing content because it helps customers to make up their minds about buying your products.
The marketing content includes blogs — that provide all the information to potential customers, along with visuals. These include photos and videos. A study reveals that content displaying images receives 94% more views than the content any image. The content team should be able to satisfy all the customer queries.
Learn more here about inbound marketing to illustrate your brand personality and directly talk to your online audience.
Social Media Digital Marketing Channels
Social media platforms have been the wildest yet effective innovation in technology. These channels have been the cause of globalization by connecting people from around the world.
The use of social media channels for marketing purposes has increased very much in a very small period. Integration of social media with small business has proved advantageous many times. Social media channels form a direct link between customers and business, which is a satisfaction factor on both sides.
Channels like Facebook, Instagram, or YouTube are specifically used for marketing purposes not only by small business but by large size organizations as well. These channels provide you with the opportunities of content marketing as well as video marketing.
Live videos or podcasts have been the most recent development of digital marketing. The social media channels also help in running online marketing campaigns.
SEO and Digital Marketing
Web marketing is the oldest but most effective way of digital marketing, especially for small businesses. The term, which the experts mostly use, for web marketing, is SEO (Search engine optimization). It improves the virtual position in the world of Internet especially the world of Google.
It gives the opportunity of link building, and guest posting. Many big names in the industry are running their marketing campaigns by increasing SERPs, mainly through paid advertising.
Small business with a big budget can adopt the idea of running their marketing campaigns through digital marketing networks.
There are more than 76% SMEs that invest in digital marketing.
Digital marketing strategies help in building strong manifestation and help customers remember the business for a long time by a constant appearance on their smartphones.
Some Tips to Follow
Digital marketing does not operate like traditional marketing.
You need to assess which elements make your marketing strategy effective. Here are some tips to increase conversion rates and improve your business growth.
While using guest posts, it is important to make sure that the blog you are using has the value facto required to ring customers to the business. Blogs and websites for guest posting need to be selected very carefully to protect the reputation of the business
Do not get carried away with the creativity of the content. Make sure only to expose the truth about the products or services. Consideration of Ethics is necessary for content creation
Digital marketing is about valuing the customers and increase web traffic to achieve revenue goal
Being ranked on the top is the new norm for small business so use digital marketing strongly to achieve the rank.
Would you like to receive similar articles by email?