Discounts and Sales in E-Commerce: How It Works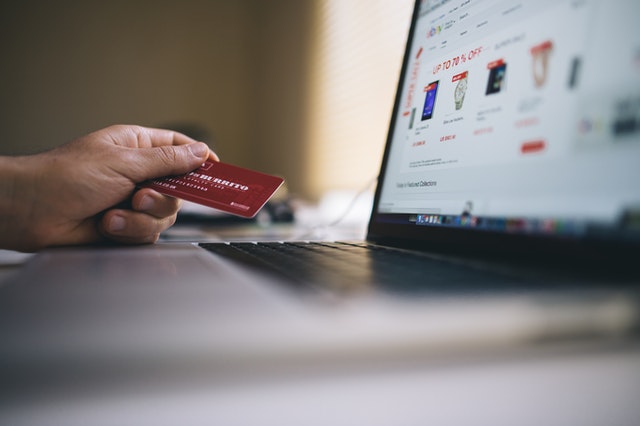 Businesses often find it difficult to predict how quickly customers will start trusting discounts and special offers and will be included in this "game". In many ways, their final decision will be influenced by the popularity of the E-Commerce store, the level of customer service and feedback from other customers. A special role is played by the trust, reputation of your company. And discounts should be used wisely.
Everything you wanted to know about discounts but were afraid to ask
With the proper approach, discounts and sales can significantly increase the profitability of a business and provide a decent ROI in the shortest possible time.
The skilfully planned discount policy gives the company a lot of advantages, and also gives the chance to solve a number of problems, for example:
to free up a warehouse and retail space, getting rid of stocks;
to stimulate sales of unpopular goods;
to gain additional profit by increasing turnover during the holidays.
There are several types of discounts. The most common of them:
Temporary discounts, which are provided in a strictly measured time interval (morning, night); season (summer, winter) or on pre-holidays.
Segmental discounts – this type of discount is usually granted to a specific target audience based on socio-demographic characteristics (housewives, students, clerks).
A contract discount is granted if the customer meets one or more conditions stipulated in the promotion.
Hidden discounts is the least effective option, but they are common in retail. Usually, buyers learn about such discounts and promotions by paying for the goods.
As we can see, not all discounts are equally useful for business as in terms of profitability, and in terms of reputation. Moreover, errors in strategy can easily damage the image of the company. Especially when it comes to hidden discounts and offers to buy at a special price substandard or "stale" goods.
When will the discount not help?
Ecommerce analytics show, that there are some products on the market that are not worth trying to sell at a discount – for one reason or another.
There is no point in giving discounts on high demand goods. Especially when there is little competition in the market niche. Demand for them is already stable, and when the "ceiling" is reached, no price reduction will increase sales.
The shares for the goods with increased price will not "shoot". No matter how high the discount is if competitors offer the same product at times cheaper and without a discount, the buyer will quickly understand what to do, and choose competitors.
Useless, as a rule, are attempts to get rid of outdated or defective products, because no one will not take unnecessary goods even for free.
Do not justify themselves in the eyes of buyers discounts on the entire range of the store. As a rule, such offers seem suspicious to customers. Such sales should be resorted to only in cases of liquidation of the store, and it is important to inform customers.
Frequent discounts on the same product or service – a knowingly losing strategy. By focusing on the situation, regular customers will refrain from shopping, waiting for the next promotion.
Some useful tips
When organizing an action/sale, do not forget about such simple techniques as:
Offer to buy related products.
Notification of regular customers about discounts, promotions, and sales by e-mail.
Optimization of descriptions of the promotional and discounted goods.
Notify your regular customers about the coming receipt of goods, discounts and promotions shop can by selling mailing lists. In fact, this type of mailing is very popular among consumers. People are well open selling letters with attractive headlines and topics and willingly go from them to the company's website.
In the end, I want to say that discounts are not compulsory. The price alone has never been a decisive criterion for the buyer. When choosing a product and an online platform, a person takes into account a lot – from brand recognition of the store to the number of units of interest in the sale of a particular retailer. High-quality support of sales, competent advice to the client, working with negative feedback and the ability to quickly and effectively resolve conflict situations are often more important to the buyer than the price.