How to Keep Employees Motivated and Organized at Work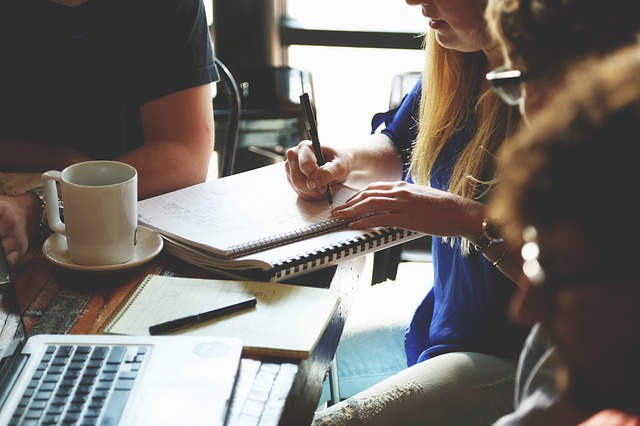 It is said that a chain is as strong as its weakest link. The same holds true for a company. Any small or giant organization is valued depending on the work it accomplishes. Such a feat is made possible only with the help of employees who help run the company from within. If the employees are not focused or motivated enough, nothing would work and the sales will go down. To keep running a successful business, it is the company's responsibility to keep its employees motivated and organized.
Motivation usually comes from inspiration. It is not possible to expect the workers to motivate themselves on their own to do their tasks right. They need to be put in an environment where they are valued and appreciated. They should know that their contributions are always acknowledged. This will offer them the confidence they need to give their very best. There are some effective ways to motivate the employees and nudge them in the right direction.
Good teamwork
This is an absolute essential step to make each employee feel involved and proactive. No man is an island, and in the corporate biz, this statement holds truer than ever. Having a single man job is effective on a small scale platform, but when the project is quite big and important, it is important to put a team together that can take care of every single aspect that is involved.
A good team will make it a common goal for every employee who is involved to do their best in order to stay at the top of the game. Since every member will be assigned a part of the project that they feel comfortable working on, no one can cut some slack and unload their responsibilities on the other. This will keep each team member on their toes so that they do not appear to be the weakest among others.
Bonuses and incentives
If employees know that the harder they work, the more they will be rewarded, they will automatically start taking extra initiatives to provide quality service. Some companies offer more pay for every extra hour that their employees spend at work. Statistics have proved that in these companies, employees always make their job the number one priority, which translates into better sales and higher profits.
Organization
While motivation is always a good strategy to get the best out of the employees, keeping them organized at work is a different ball game altogether. Just like a messy table is hard to work on, a chaotic work environment will create only more confusion. It is important to implement several tactics to help the employees stay organized regarding their work. Organizing team building hangouts and using several tools- like the ones mentioned below- will definitely help:
Ondigo: This is an app that will keep the users connected to their Salesforce accounts at all times. People can set up tasks, log in their daily meetings into their schedule and even attach files which they would need on-the-go basis. Also, this app has made it super easy to add notes in order to store vital information. Overall, this could keep the employees connected, with their project files properly synced and updated.
LockedOn: This is a real estate CRM software which allows real estate agents to stay connected with their clients all the time. With this tool, the agents will know which listing on their site gets the maximum views, and which clients of theirs are interested in a certain property. With this tool it is super easy to send a message or mail to multiple clients at the same time, and it also helps the agents to see which client had viewed their mails.
Buffer: It is a great system that allows users to handle the social media in an organized fashion. Users can easily create schedule for their posts on Twitter, LinkedIn and even Facebook. This way, employees can handle the promotions and other advertising pitches etc on the social networking sites quite easily without any distractions.
All these tools will help employees to manage their schedule properly so that they can get their projects finished on time. Deadlines will be met with positive results and that will add to the overall success of the company. Motivation and proper organization are the two most important facets that always enable an individual to perform better, and that is why they should be given prime importance in a company.
So, if you want your worker to be productive, keep them happy and they will make you happy in return.
Would you like to receive similar articles by email?