Enterprise Resource Planning: How to Improve Accounting Practices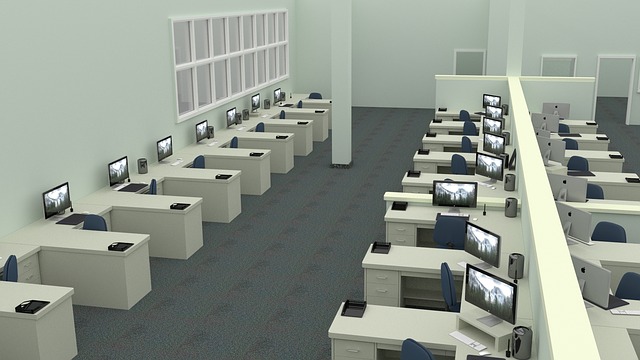 Your company may operate with dozens of different computer applications. As your firm grows, using different systems can make it difficult to operate efficiently. This issue is particularly important for your accounting and financial reporting. Consider an ERP system to streamline your business processes.
Implementing an ERP system
Enterprise resource planning (ERP) is a process that integrates different computer applications into one system. Large companies use ERP to streamline their business operations. As a company grows, so does the complexity of their operations. Many firms end up with different computer systems for budgeting, accounting, inventory management and dozens of other processes. ERP combines all of these systems.
An ERP can save your business both time and money, but implementing a system is complex. Many companies use a request for proposal (RFP) process for large purchase decisions. An RFP explains exactly what the business needs from the potential vendor.
Writing an RFP helps your firm think through your requirements. It gets everyone in the organization on the same page and clarifies why your company needs to make a particular investment. To ensure that your RFP captures your exact requirements, you may consider using an ERP RFP template. A template can help you create a clear set of requirements for your potential vendors.
Better accounting information
No business can make good decisions without good information. Your accounting system must provide timely information on all of your business activities. The reports you generate from your accounting system are the basis for many critical business decisions. Companies make decisions about borrowing money, hiring people or expanding into new product lines based on accounting reports.
If your company grows rapidly, you may have several different computer systems that provide important accounting information. Here are some examples:
Billing: You may have software that you use to generate invoices. The software has all of your client's contact data. Your bills detail what items were purchased and calculates a percentage discount if the customer chooses to pay within 10 days.
Payroll: You use an outside payroll company. Each pay period, you send any updated employee payroll records to the payroll firm. The payroll firm calculates withholdings for taxes and benefits, then computes the net pay owed to each employee.
Accounting: You use accounting software to post accounting transactions and generate financial reports. Your system is cloud-based so that the data is backed up on servers off-site.
An ERP system can streamline your operation. You can integrate your billing, payroll and accounting into one system. As you integrate other systems, such as purchasing, you'll start to see some benefits:
Automate transactions: You can automate far more processes using an ERP system. Instead of manually posting your payroll transactions, for example, your ERP system can post the activity to your accounting records automatically. This process can eliminate the risk of manual errors in your accounting records.
Faster report creation: Since an ERP system can process more transactions automatically, you can generate accounting reports faster. Important reports, such as your current receivables balance, can be updated faster.
Better business decisions: By getting more accurate information posted faster, you can make better business decisions. If you can calculate your reconciled bank balance sooner, for example, you can make better decisions about your cash flow planning.
An ERP system can help you eliminate accounting errors and generate useful reports must faster. If you're considering an ERP system, create a request for proposal for your vendors.
Would you like to receive similar articles by email?