Essential Elements Involved in Hosting a Spectacular Event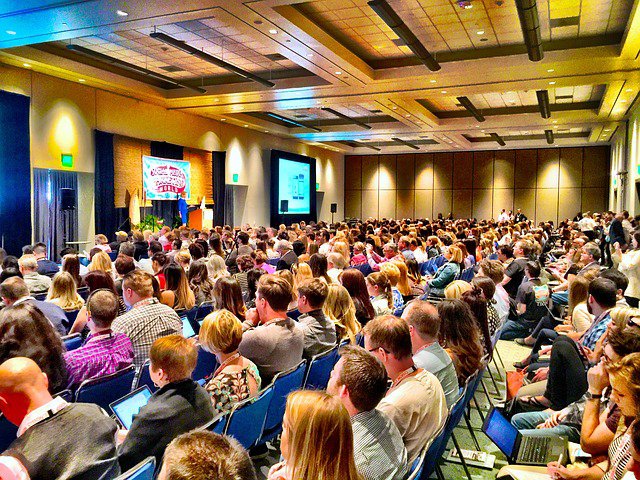 No matter how many things go online, hosting a spectacular live event can still open up doors that would otherwise be closed. Despite recent advancements in virtual reality, there's still no substitute for making in-person connections and giving potential customers a memorable experience.
But not all events are a success. At the Internet of Things Expo, we expect to see a number of tools and new technology aimed at helping businesses host better events. Until then, businesses can use the advice below to host a live event that's worth the time and investment.
Have an Interesting or Entertaining Theme
The importance of the theme can't be underestimated. It helps to drive the entire event from how the venue and displays look to the type of guests it attracts. The trick is coming up with an interesting or entertaining theme with a hook.
The professionals at Instent.com provide a little of insight for businesses that are hosting a live event. They've helped countless businesses create inventive, eye-catching displays based on a huge variety of themes. One of the biggest mistakes they help clients avoid is forgetting to take the guests into consideration. It's easy to get so laser focused on your business that you forget what will appeal most to the people you want to attend.
If the event is part of a larger convention or conference consider why people are attending and use that as inspiration for your theme. Also, consider the season and where the event is located. If you're in Vegas why not go all out with a casino theme? It's one place where using an over-the-top theme isn't just suitable, it's expected.
Give Guests a Reason to Come
Few people are going to be interested in attending an event if there's nothing in it for them, especially if there are other parties or happenings to attend. You've got to sweeten the deal to get people to give you their valuable time.
Free refreshments are always a good start, but during a sizable conference, that's not usually enough. Besides, the better option is to give out perks related to your business so you can win new customers.
Two offers that are effective at getting people to your event and signing up for services is exclusivity and being the first. For example, you can attract attendees by offering specials that are only available during the event. Or you could allow attendees to be among the first to try a new product.
Give Them Tools to Prepare and Share the Event
Today, people use online tools and apps to manage their daily schedules and to-do lists. It's a trend that has trickled into the convention and event industries. If you give people easy ways to RSVP, add an event to their schedule, share invites with friends, etc. they are more likely to attend.
Developing an app many be a significant undertaking, but the benefits extend beyond the event. These same tools can also help you follow up with guests after the event, track data for your next happening and continue to promote your goods or services.
Enlist the Help of Online Authorities
The catch to hosting a successful live event is you need to get the word out online beforehand to build interest. A highly effective way to engage with your target demographic is to enlist the help of online authorities.
Here at #VegasTech we help spread the world about related events on a regular basis. We and other authorities have built in audiences that trust our opinions and suggestions. And unlike traditional marketing channels, when you promote your event by connecting with online authorities you're building a relationship that can be beneficial in the future.
Embed Your Branding Into the Event
Hosting an event is a major opportunity to build brand awareness, which is why they should be considered a part of your overall marketing strategy. Guests will make a positive connection between the event and the brand if they have a good time and know who's responsible for putting on the festivities. Positive memories build nostalgia, and nostalgia builds customer loyalty.
Make sure your brand name and logo are on each piece of marketing material for the event. Every online mention should also include a link to your website. During the event use your brand colors and use branded swag as part of the décor. The general idea is to embed your branding into the event so there's no forgetting who hosted it.
Would you like to receive similar articles by email?