Essential Equipment For Your Company's New Office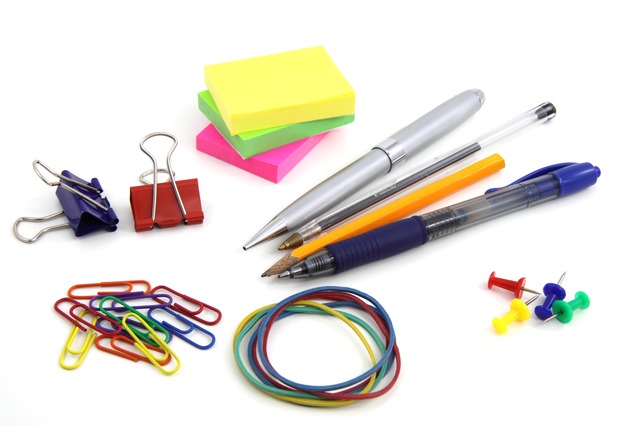 So, you've got your business off the ground, and you're making enough growth to move the operation into an office. I'll start off by congratulating you! You've already made it a lot further than countless would-be entrepreneurs. So, you've got employees and a workplace for them. Now there are a few essential items you need to make sure everything runs smoothly.
We'll start off with the bare necessities. With modern business being so centred on the digital arena, some business owners tend to neglect these. Even with the prominence of cloud technology and other innovations, basic desk supplies are still needed. I'm talking about pens, highlighters, tape, paperclips, and so forth. You should also get far more than you think you need, as they're going to start disappearing quickly! Cases of office kleptomania are pretty isolated. However, many of your employees are going to be absent-mindedly taking things home or misplacing them. Take some time to think of every possible task at your business, and the things needed to fulfil them.
The next big bullet-point is tech. Modern business is totally dependent on technology, but don't go crazy trying to modernise the whole floor! Tablets are good for a few select jobs, but generally, people will work much more efficiently using laptops or desktops. With everyone on their own computers, you'll have no trouble getting important documents and files to where they need to be. It will also keep everyone up-to-date on what's going on within the business. They're also handy for backing up files from your mobile devices, given the various security risks that come with cloud storage. Flash drives and memory cards can also be useful.
Next up, furniture. This is a given, I know. However, the furniture you use in your office can have a pretty big impact on the way your business operates. You need to make sure your employees are comfortable to maximise productivity and morale. Also, the office furniture you use can have a significant impact on the way potential clients and partners view your business. You should designate one area for hosting visitors, and save the cushiest chairs for this room! A large conference table might not be necessary at this stage, but as you grow you'll certainly want to think about it.
Finally, the machines. Until everyone's walking around with a tablet on their wrists, every business is going to need paper documents around the office. This is where printers, scanners and so on come in. These can be expensive when you're supplying a whole office, and your budget might be stretched as it is. To solve this issue, prioritise each position according to how often they'll need to use these machines. Soon, it'll become easy to choose which desks get printers and which don't.
Cover these areas, and your business will have all it needs. Make sure to take your time with budgeting though. It's no good having a year's supply of note pads if no one can find a pen!
Would you like to receive similar articles by email?