Essential Suggestions For Getting Ahead In Manufacturing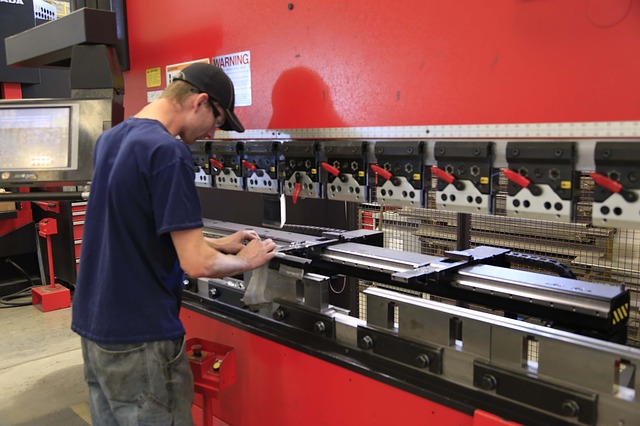 So, you've managed to launch a new manufacturing company and you've started to make a profit. You should give yourself a well-earned pat on the back for making it this far. At the end of the day, it's hard to run such an operation without outsourcing most of your work to China. Considering that, you're going to need some tips and advice if you want to maintain your path to success. In this article, we're going to show you some techniques that could help you to achieve your ambitions. Of course, you understand your business model better than us. For that reason, you need to think carefully before applying these concepts.
Develop custom tools for your operation
Most people start out in the manufacturing world by using standard tools and machines. However, you will soon discover they don't meet your requirements. If you've designed some original products, you could benefit from custom equipment. So, it's wise to get in touch with a castings specialist to discuss your situation. In most instances, they will come up with solutions that could help you to save a lot of time and money. They will design parts and tools specifically for your application, and that's fantastic news for you. Just make sure you have enough cash in your accounts because you might need to make a significant initial investment.
Keep a close eye on the competition
Whatever happens, you need to watch your competitors carefully. At any time, they might implement new concepts that blow your operation out of the water. However, you can often copy their techniques to maintain your position in the market. We're not saying to need to employ spies, but you should subscribe to their newsletters and such. You can also check their website and assess any new products they might design. Just make sure you always check with the patent office before releasing something similar. The last thing you need is to get into trouble and have to give all your profits away.
Create a plan for expansion
Knowing when to expand is often the most difficult part of running a manufacturing company. You never know when sales will slump and you'll struggle to make ends meet. Even so, failure to expand at the right times could also damage your progress. For that reason, you need to employ the services of a business advisor as soon as possible. Work with them to develop a growth plan and try to stick to it. Don't make the mistake of delaying when all the required elements are in place. Sometimes you just need to take the bull by the horns and trust your instincts.
As we have already said, it's hard to make money from manufacturing when it's possible to get cheap labor in other countries. However, many people in the US are trying to bring that industry home. So, you're doing something positive for yourself and the rest of the population living in America. With a bit of luck, you will create many jobs and improve your local economy if you get things right.
Would you like to receive similar articles by email?