How to Get Better Exchange Rates for Your Business?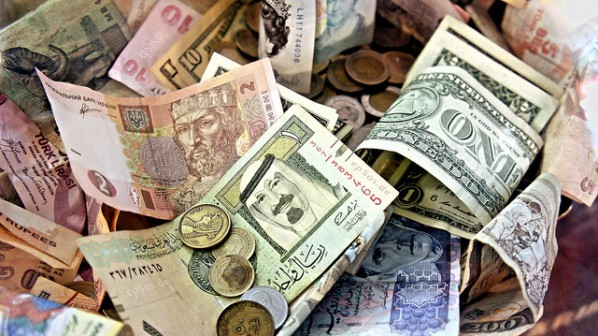 If you have already taken the time to analyze the foreign exchange costs related to your international treasury operations, you are not unaware that the "low" fees charged by financial institutions in each of your operations end up to weigh heavily in your company's income statement. And yet, a few simple actions are enough to significantly improve your exchange rates! Here are our practical recommendations for corporate treasurers who would like to obtain the best currency exchange rates?
What is a better exchange rate?
Getting better exchange rates for your business can have multiple meanings: it can mean getting a better exchange rate than your budget course, getting an effective exchange rate better than your accounting rate, finding better than the exchange rate offered by your bank, or find better than the exchange rate futures. We will discuss these different exchange rates in this article to bring you practical solutions for each of them.
A warning however, the level of an exchange rate is not the only parameter to consider in choosing your tools and financial intermediaries. The quality of the advice and services provided, or the ability of your bank to offer competitive exchange rates over time are all parameters that you will need to consider in your thinking.
To train for better exchange rates
The more complete your knowledge of the foreign exchange market, the more you will be able to make the most of the financial services available to you. Beyond the information work that you start here through the reading of this article, you can consider taking training with an expert in foreign exchange risk so that he can pass on his knowledge and experience. This increase in skills will allow you to better manage your foreign exchange risk and start a real quality approach while maintaining complete control over your operations. Which validates the trainer's theoretical and practical expertise levels, and whose offer will be easily accessible if your company has a Training budget.
Appoint an independent consultant broker
To save time, you can also choose to use an independent consultant broker able to make a complete point on your business and your internal procedures. This expert will then be able to identify the best banking pool able to meet your needs and put in place framework contracts that will ensure the sustainability of negotiated exchange rates. It would be a pity if your company is being made like many others by these advantageous offers during the first exchange operations, but whose tariff conditions and margins deteriorate over time to the detriment of the customer. In this over-the-counter market, the introduction of commercial contracts between your company and your financial partner will secure the margin negotiated for future foreign exchange transactions.
Do not be fooled by the promise of very low commissions or transfers at 0 € because this money could be recovered by the bank or financial institution in the margin taken from the exchange rate, for a result sometimes much worse… Remember to regularly evaluate commissions AND the proposed bank margin using automated tools.
A precaution if you opt for this option: use an exchange rate broker offering an  offer to professionals, registered with ORIAS and submitted as a broker in banking operations and payment services to a regulation strict and to a duty of independent advice.
Use futures contracts
Finally, instead of simply trading in the spot market to convert your currencies overnight, consider trading in the futures market to take advantage of  interest rate differentials between currency areas. . Indeed, in the same situation, the rates offered on the futures market for the implementation of your hedging strategy may be more attractive when you can associate them with the effective date of your payments. You can also choose to combine futures and daily rates, if this is more favorable, to improve the average rate of your payment. But be careful, not all banks allow you to benefit from interest rate differentials. To learn more about this, we invite you to consult our article dedicated to the purchase of forward exchange rate futures.