Expanding Your Events Space – Things to Consider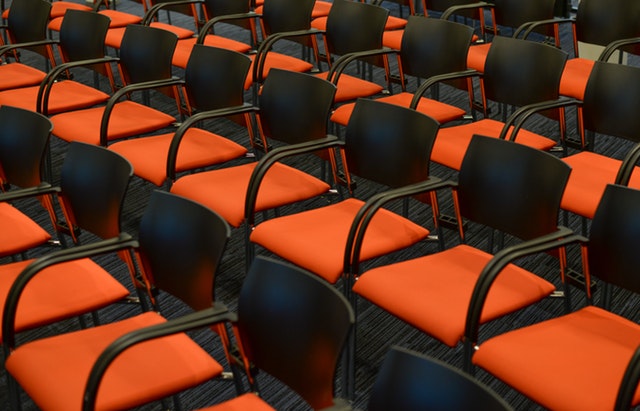 If your company hosts a lot of conferences, meetings or expos, your event space has to be spectacular. Or perhaps you rent out your space to customers who frequently hold weddings or parties on your property. If so, you might need to consider expansion or repurposing unused spaces like outdoor buildings to use for hosting events.
When thinking about your next event and how you can improve your space, remember to consider acoustics so everyone can hear the speaker loudly and clearly. Lighting is another important aspect to think about. You can install colored lighting to highlight memorable moments during your conference or expo. If you host weddings, fancy colored lights are a must.
Other things to remember when planning your event space is comfort and convenience. Dedicated spaces work best when they can be altered quickly and re-themed for different occasions. Proper seating, flooring, and organizational aspects are critical elements you don't want to skip. You want to design a space that invites your guests in and keeps them coming back.
Design Aspects and Materials
A great event space must have adequate heating, cooling, spaciousness, and a perfect location. If yours does not and you are using an unused conference room for your big meetings, or a showroom consider a renovation where you can tailor your event space to your specific needs and budget.
Although natural light is great, depending on what you use the space for, you want to be sure you can adjust or block out the light entirely. A good set of electronic blinds that can be controlled by a remote it a nice touch. Blackout shades also work for those daytime video presentations.
When you consider flooring or other construction materials, think about using bamboo. Bamboo flooring is not only eco-friendly but also extremely durable and will stand up well to the crowds you host at your events. It costs less than other hardwoods and is water resistant for spills and easy cleanup. Bamboo is a great choice to transform your event room completely and it comes in many styles and colors.
Turn the Focus Outside
If you have outside structures or other buildings, these make great presentation spaces. Outdoor wedding pavilions work for many occasions. They protect against the weather, keep your guests warm and dry while also adding a touch of class to the affair.
When your budget is limited, an outdoor pavilion kit might be the answer. Constructed using post-and-beam style, they are durable and work well for a covered outdoor kitchen, bar, or fire pit. These kits are affordable options that are flexible enough to reuse year after year for many different types of outdoor events.
Let the Construction Begin
Your space might be outdated or in need of repairs. Now is the time to completely rebuild or expand your existing building. The addition of an entire wing that will host various entertainment rooms and expo areas is a great investment. Be careful when hiring contractors; do your research and get one that is bonded and adequately insured. Call their references. Your business is too important to have to deal with any hassles during or after the renovation.
All of these upgrades will take a trained professional to implement. The improvements can add to your property value and offer a new revenue stream by allowing you to rent out the new space for a variety events. Consult with your builder to make sure all your requirements are easily and safely doable and determine your timeline and budget.
Before undertaking a significant renovation, consult with your insurance company to make sure you are covered for any injuries and mishaps that occur. Although your liability insurance may cover the space once it is complete, during the construction someone may get hurt, and you need to know what to do and how well you are protected. Construction zones can be dangerous no matter how careful the client and crews are.
Flexibility is the Key to a Successful Event Space
Many businesses rent out their event spaces, and competition in this area is fierce. Making substantial renovations with the latest in comfort and technology can put you ahead of the game and make sure your event space is more appealing to clients.
One of the most important selling points is your ability to make the space flexible to adjust for a myriad of different functions. Questions to ask yourself are: How easily can you add a dance floor for a party or wedding? How many booths will fit into one room for your next expo? Is your technology up to date, and can it handle a keynote speaker meeting with thousands of attendees? Is your WiFi strong enough to accommodate streaming video?
There are a lot of factors to consider when you decide to upgrade your event space and make it more marketable. You can make this job easier by determining the types of events and functions you want to market and the possible organizations that might rent from you.
Think About Your Audience When Designing Your Space
Before spending a dime on renovations, think about who your audience is. Business clients' priorities will be comfortable, spacious, private conference rooms. Don't forget about speakerphones and video equipment for focus groups or other meetings that require video or audio taping. Include an area for water and snacks if sessions run long.
A variety of different companies might be interested in hosting expos. These spaces will need to be very large, more open, and industrial, with plenty of room for multiple booths and demonstration areas. It will also need a food court section and restroom facilities for a large number of attendees.
If your company hosts a lot of weddings, your event space should support both indoor and outdoor reception halls, dance areas, and catering accommodations. Typically, these types of functions also have bars, so a dedicated space for a bar that is out of the way yet available is also essential. Outdoor lighting will enhance your reception spaces and make that special day even more so for couples using your facilities.
Regardless of what type of space you have or need, there are dozens of options for renovation, modernizing, and upgrading your event space to be amazing that are functional at the same time.