Factors You Should Consider When Hiring a Nominee Director for Your Offshore Company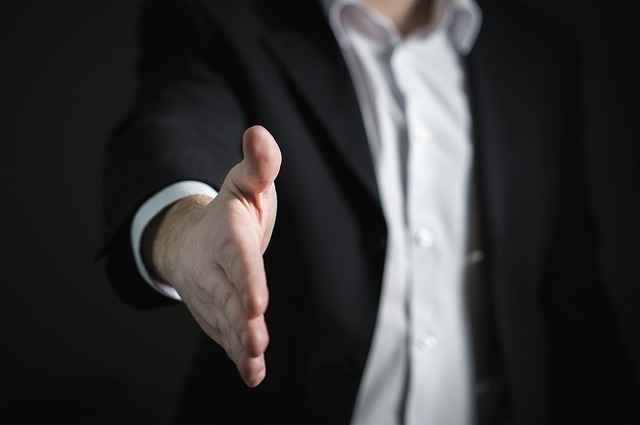 Singapore is one of the best locations in the globe to set up a lucrative and consistent business. This is because of the major benefits of Singapore Company formation, for example, effortless company incorporation, less tax liability, stable political system, futuristic banking technology, open-minded foreign policy, and more. The company registration process in this country is totally automated and it takes less than two days for one to complete the entire procedure. When setting up a new offshore company, you will need the help of a nominee director. The next time you want to hire a nominee director for your business, it is important to consider the following factors.
A Good Strategist
A perfect nominee director should be able to manage the company assets, customers, and the employees down the hierarchy ladder. A good nominee director will always have a good and workable strategy at hand for the current situations, as well as any future occurrences in the company. They should be able to show the ability and potential to interact and engage with the rest of the employees without a struggle. With strategy comes professionalism and expertise; the three go hand in hand. Depending on their strategy, you will be able to know whether the director will be effective in the growth of your company.
Good Operator
All business leaders are attached to performance. How was their performance in the previous job they had? How successful were they? What changes did they initiate that turned out well? These are questions that will help you determine their operation abilities. A good nominee director should have the driving force to mobilize stakeholders to produce results. Directors usually have the gift of forecasting the future. He/she should have the skills to mold new talents, as well as retain the well-established ones to help build and better the company. Performance is the gauge for most directors, and even the rest of the employees. Good operators will help the company produce faster and consistent results.
Ability to Listen and Learn
These skills do not only apply to the directors, but also to our daily lives as individuals. Listening is key for us to keep learning. Despite being top decision makers in the company, directors should have the ability to listen and learn. When interacting with employees, any good director will give a keen ear to their grievances and suggestions. By doing this, the director will ensure teamwork and unity in the workplace, and this will boost productivity and the realization of goals and objectives. Interacting with employees gives them the courage to open up and even share concerns that they may feel embarrassed to pen down and drop in the suggestion box. Listening and learning should be key aspects of the director for any strategy to work.
Experience
An experienced nominee director will be an asset to your company, especially if you are running your company away from Singapore. This is because they have an in-depth understanding of the business and will ensure that your new company grows without many hurdles. They will handle all aspects of your business with ease and ensure that you remain compliant to all laws and remit taxes as required. You will never have to worry when you have an experienced individual handling your offshore business.
Risk Taker
Directors, being the key decision makers of a company, have to also be risk takers. They should be able to make decisions and take risks, which often times end up producing perfect results and improves the growth of the company. However, what if the risk taken fails? A good director should come up with other alternatives and fall back plans just in case the risk taken does not pay off. This will ensure the company does not suffer any losses, or if any, it should be immaterial. Successful directors have a tendency of taking risks. From research, this has been proved true, and most companies that advertise for leadership positions normally require the applicants to possess such skills.
Excellent communication skills
Well-established and successful companies have attributed their success to proper channels of communication from top leaders, down to the lowest employees; the people at the gate, and the cleaners. Who are the people assigned the responsibility of ensuring clear and timely communication? The directors are given this responsibility, and that is why they need to have the ability to communicate well.
Communication is a vital skill for any director to drive the company forward. He/she should be able to communicate responsibilities and even his ambitions for the company to the rest of the staff. A good director should be able to delegate and motivate their team to show commitment. Opening proper channels of communication will ensure an increase in productivity. So if you are thinking of hiring a professional nominee director, consider excellent communication skills as one of the topmost requirements for the position. An efficient and effective communication channel plays a key role in enhancing the connection between employers and employees.
Critical Thinker
Good directors think outside the box. They try to come up with technical details of why, how, when and where certain procedures will work or not, and look for other options available. They see things beyond their physical appearance. To be a critical thinker also requires one to be very creative. With this skill, directors are able to weigh options and get solutions on technical matters. It is highly advisable that the director should also instill such skills to their employees for easier operation. Having a director who is a critical thinker will save the company from incurring unnecessary costs.
Hiring the right nominee director is very important for any company or organization. This is because the person that you choose will make or break your offshore company. The trick is to ensure you get the right individual with the needed skills to help your company grow. You should carry out a thorough background check as it will help you select the best applicant or company for this position.
Would you like to receive similar articles by email?